Geraldo Rivera: Born on the Fourth of July and now Medicare-ready
07/03/08 09:46 AM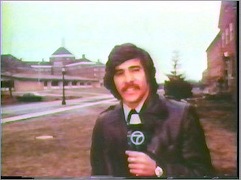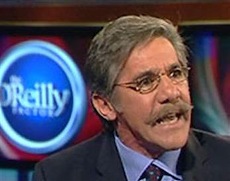 By ED BARK
Pugnacious, flirtatious, bloodied but unbowed, Geraldo Rivera turns 65 on the Fourth of July.
It seems, though, that he's been with us forever and a day, stalking bad guys, regularly making an ass of himself and sometimes exorcising his evil twin -- during a respectable CNBC period.
Rivera, still hangin' on at Fox News Channel, most famously struck ratings gold in April 1986. That's when his first post-ABC News syndicated special blasted into Al Capone's vaults and came up empty during a live, two-hour special.
"This is an adventure you and I are going to be taking together," he brayed before a wrecking crew dug in to no avail. But Rivera is still right in proclaiming that
The Mystery of Al Capone's Vaults
was and likely always will be the most-watched syndicated program in TV history. Take a look at this evocative clip, narrated by Rivera on the show's 20th anniversary: