NBC News lands Megyn Kelly, and will have much for her to do (updated)
01/03/17 03:14 PM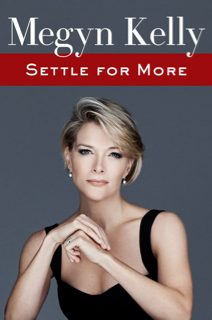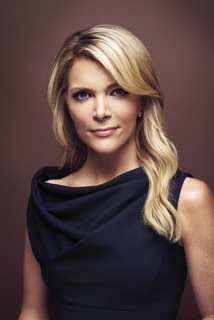 By ED BARK
@unclebarkycom on Twitter
After a high profile year in which she feuded with Donald Trump and joined the chorus against deposed Fox News Channel founder Roger Ailes, star player Megyn Kelly is leaving the network that put her in the spotlight and joining forces with NBC News.
NBCUniversal News Group chairman Andrew Lack made the announcement Tuesday. Her last edition of FNC's
The Kelly File
, which she has anchored since Oct. 7, 2013, is scheduled to be on Friday, Jan. 6th. Kelly originally joined the conservative-leaning "Fair and Balanced" network in 2004.
The 46-year-old Kelly's "multi-year" deal with NBC includes a new one-hour daytime program airing from Monday through Friday plus a Sunday evening news magazine show. Her new employer says Kelly also will be "an important contributor" to NBC's breaking news, political and special events coverage. Further details on her new programs will be "unveiled in the coming months," NBC says.
"Megyn is an exceptional journalist and news anchor, who has had an extraordinary career," Lack says in a statement. "She's demonstrated tremendous skill and poise, and we're lucky to have her."
Kelly, who also released an autobiography,
Settle For More
, in November, has grown into one of network TV news' hottest commodities since launching
The Kelly File
. But in August 2015, she became a mega-star while co-moderating a debate with then Republican candidate Trump and other GOP hopefuls. He bridled when she challenged Trump's past characterizations of women as "fat pigs, dogs, slobs and disgusting animals."
Trump said those characterizations were reserved for Rosie O'Donnell, with whom he has long feuded. He later said of Kelly, "There was blood coming out of her eyes, blood coming out of her wherever."
The two of them later made up, sort of, when Trump agreed to be interviewed on her first and only Fox broadcast network special, which aired in May of 2016. But things flared up again between them after Kelly questioned if Trump could be labeled a "sexual predator" after he claimed in a 2005
Access Hollywood
"hot-mic" tape that he could grope women wherever and whenever he wanted because of his star status.
Trump surrogate Newt Gingrich, during an interview on
The Kelly File
, then upbraided the host for being "fascinated with sex, and you don't care about public policy." Trump, who said his controversial comments were merely "locker room banter," later praised Gingrich for confronting Kelly.
Sexual harassment also was at issue when Kelly supported former FNC colleague Gretchen Carlson's lawsuit against Ailes, who allegedly had made a series of improper advances toward her. Ailes has denied any wrongdoing, but was later dismissed by FNC in connection with the allegations.
Kelly, who says in her
Settle For More
memoir that Ailes also sexually harassed her, cooperated in an internal investigation of her former boss. Her behind-closed-door "testimony" was seen as key to Ailes' downfall. He likewise has denied Kelly's allegations via a statement from his attorney, Susan Estrich, who ironically ran Michael Dukakis' failed 1988 presidential campaign when Ailes was George H.W. Bush's top media advisor.
Network television "raids" of rivals' talent have been rare in recent years. And when they've occurred, FNC generally has been the aggressor -- mostly with ABC. Chris Wallace, Brit Hume and John Stossel, all still with FNC, were lured from the alphabet network. NBC has been on the losing end before, but it's been a while. Back in 2006, Katie Couric left the network to become sole anchor of the
The CBS Evening News
. That didn't work out for CBS. And in the week her old network has hired Kelly, Couric finds herself back at
Today
co-hosting with Matt Lauer for a week on the occasion of his 20-year anniversary with the show.
FNC offered Kelly more than $20 million a year to stay at the network,
according to The New York Times
. Its report said that NBC could not afford to match that money, but compensated in part by offering Kelly a wider range of possibilities on a network with a larger audience.
NBC's statement on Kelly's hiring says that all four of its major news division properties --
Today, Nightly News, Meet the Press
and
Dateline
-- are number one among 25-to-54-year-olds (the main advertiser target audience for news programming) and 18-to-49-year-olds.
FNC has had no comment on Kelly's departure. But the network announced Thursday that Tucker Carlson will take over her 8 p.m. (central) slot with
Tucker Carlson Tonight
, which had been airing two hours earlier after premiering on Nov. 14th. Carlson's 6 p.m. hour will be filled by another FNC incumbent, Martha MacCallum, whose
The First 100 Days
will chronicle Donald Trump's presidency. There are no definite plans for a MacCallum show beyond that.
Email comments or questions to:
unclebarky@verizon.net