TV THEME SONG-ville -- Episode 3
08/23/10 12:44 PM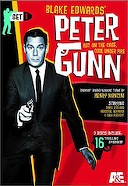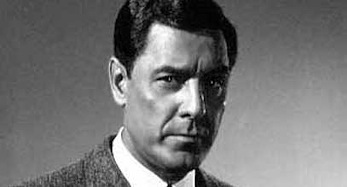 By ED BARK
There's no clear-cut scientific evidence to support this. But I'm guessing that no TV theme song has been performed more by high school and college marching bands.
We're talking about Henry Mancini's driving music for
Peter Gunn
, which premiered in 1958 on NBC and Petered out three seasons later on ABC.
Craig Stevens starred as the series' suave PI, with Lola Albright as his girlfriend, Edie Hart. They often hooked up at Mother's nightclub, where she was the star singing attraction.
The theme to
Peter Gunn
climbed to No. 8 on the pop charts in 1959, with the Ray Anthony Orchestra laying down its beat. A guitar version by Duane Eddy made it to No. 27 the following year.
Below is the best available clip of
Peter Gunn
and its timeless theme. It's taken from the series' first episode, which begins with the closing two minutes before shifting to the signature payoff music. So you'll get some big bursts of gunfire and a few bars from Lola before it's Mancini time. Well worth it.