At last it's Brokaw; again it's Lehrer
08/06/08 01:47 PM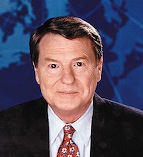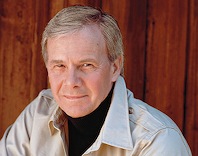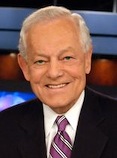 Debate moderators Jim Lehrer, Tom Brokaw, Bob Schieffer
By ED BARK
For Tom Brokaw it's a first.
For Jim Lehrer it's his 11th.
The Commission on Presidential Debates announced the moderators Wednesday for this fall's three close encounters between Barack Obama and John McCain.
Lehrer, anchor of PBS'
The NewsHour with Jim Lehrer
, gets first crack on Sept. 26 at the University of Mississippi in Oxford, Miss.
The second debate, with a town hall meeting format, will be on Oct. 7 at Belmont University in Nashville, Tenn., with Brokaw at the controls.
Then
Face the Nation
anchor Bob Schieffer takes the final turn, as he did in 2004, by moderating an Oct. 15 debate at Hofstra University in Hempstead, NY.
PBS veteran Gwen Ifill likewise will be doing an encore. The moderator of 2004's lone vice presidential debate again will quiz the running mates, this time on Oct. 2 at Washington University in St. Louis, Mo.
Lehrer, who moderated his first presidential debate in 1988 and presided over all three in 2000, earlier had sworn off doing another one. During a stop in Dallas last October, he told unclebarky.com, "I don't want to do any more debates. "I've done my duty for my country. I've done 10 of these things, and they're scorching to the soul. So I'd just as soon not do any more."
Instead he'll again break his own record as the runaway leader in a prestigious field.
Brokaw, the only virgin in this group, has moderated numerous presidential candidate debates during primary seasons. Now he'll finally play the big room after being outspoken in 2004 about both his and his network's exclusion from that year's general election debates.
"It 's not personal pique," Brokaw said in an interview with this reporter at the 2004 Republican National Convention in New York. "Obviously I would have liked to have done one of the debates. But my big outrage is that they excluded our entire network. And I just think that's unconscionable . . . Even our competitors say, 'What? They left out NBC?' Tim (Russert) has the No. 1-rated Sunday show, I've got the No. 1-rated evening news broadcast, and we've done more debates than any other news division in the course of the past year."
The presidential debate commission's executive director, Janet Brown, said at the time that a star anchorman (Brokaw was still in charge of the
NBC Nightly News
in 2004) might "overshadow" a presidential candidate debate.
Brokaw, now the interim moderator of NBC's
Meet the Press
after Russert's recent, shocking death, said in our interview that Brown's contention was nonsense.
"It's not like I haven't done them before," he said. "And when I have, I'm happy to say there's been very little criticism about the anchor trying to get himself in the way. I hope at this stage of my career I have a certain standing as a political reporter who knows what the issues are and tries to generate a dialogue about them."
Now he'll get his chance, although the town hall setup won't allow him to ask as many questions as Lehrer or Schieffer.
The latter two have strong North Texas ties. Lehrer anchored KERA-TV's groundbreaking
Newsroom
program from the station's Dallas studios before leaving for a national PBS stage in 1973. He also worked for both
The Dallas Morning News
and
The Dallas Times-Herald
.
Schieffer is a Texas Christian University grad whose alma mater's journalism school is named after him. He worked for both the
Fort Worth Star-Telegram
and WBAP-TV (now KXAS) before joining CBS in 1969.
Both men covered the November 22, 1963 assassination of President Kennedy during their formative times in Texas.