Requiem for NBC's Reilly
05/29/07 05:40 PM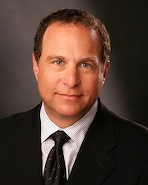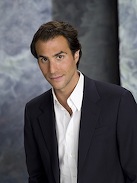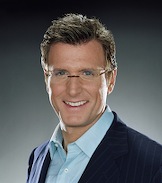 NBC execs Mark Graboff, Ben Silverman and ex-exec Kevin Reilly
By ED BARK
Re-upped in March but shot down in May. Downtrodden NBC has an interesting way of shuffling its executive decks in times of crisis.
The Peacock announced the departure of entertainment president Kevin Reilly Tuesday less than three months after signing him to a new multi-year deal. Now he's suddenly on the streets and perfectly suited to a still vacant top job at HBO that would indulge his tastes for TV programming of a higher order.
Reilly's replacements are incumbent NBC Universal executive Marc Graboff and program producer/executive Ben Silverman, whose name has been attached to series ranging from
The Biggest Loser
to
Ugly Betty
.
NBC recently ended another season in last place in both the total viewer and 18-to-49-year-old Nielsen ratings. But Reilly, who joined the network in 2004 from FX cable, was responsible for three heavily praised returnees --
Heroes, 30 Rock
and
Friday Night Lights
. Only
Heroes
was a hit, though, and the fate of the latter two series may now be in jeopardy under the new regime.
Back when NBC wanted to keep him, Reilly was praised for making "outstanding progress" in the past two seasons. "We're bringing in new viewers and especially younger viewers with this season's buzzed-about, critically acclaimed lineup," Graboff said in a March 1st NBC media release. "And Kevin's superb creative instincts and development skills have played a vital role in that progress."
But Reilly's new fall schedule, with just five new series in the mix, was widely viewed as listless and unlikely to improve the Peacock's fortunes. So the rhetoric in Tuesday's announcement went like this: Reilly and NBC Universal "have mutually agreed to end their relationship," said president and CEO Jeff Zucker. "Kevin has given us some incredibly important, high-quality new series in recent years, and his legacy will be evident for many years to come in NBC's primetime schedule."
Reilly was blindsided by NBC, according to Nikki Finke of
Deadline Hollywood Daily
, who was the first to report the likely ouster over the Memorial Day weekend. Finke, a former staff reporter for
The Dallas Morning News
, was hardly subtle about her scoop. "TOLDJA SO!" she crowed in a blog headline Tuesday.
ABC is the only other network with a recent history of co-entertainment presidents. But those partnerships never really jelled, not even in the halcyon years of
Who Wants to Be a Millionaire
.
Graboff and Silverman of course said on Tuesday that they're thrilled to be working with one another. But both are reporting to Zucker, who so far has shown an incredible ability to escape blame for NBC's recent string of misfortunes.
The network ended the 2006-'07 season with no series in prime-time's top 10. It had just one scripted series, No. 22
Heroes
, in the top 30 among total viewers.