Shocking development: Globes pretty much get it right in TV categories
12/15/11 10:22 AM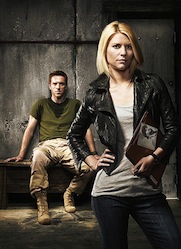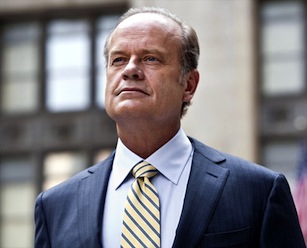 Damian Lewis, Claire Danes of Homeland and Boss's Kelsey Grammer.
Showtime/Starz photos
By ED BARK
Let's hear it for the Golden Globes.
No, seriously.
The much-maligned Hollywood Foreign Press Association by and large did an intelligent job of picking and choosing the best television has to offer in nominations announced Thursday morning.
Its best and brightest decisions were three nominations for Showtime's
Homeland
, which the Screen Actors Guild completely snubbed in its Wednesday nominations. Two other deserving series, Starz's
Boss
and HBO's
Enlightened
, also were ignored by SAG but recognized by the Globes' small, mysterious band of voters.
Cable ruled the Globes' list of five best drama series nominees, with four rookies -- Homeland, Boss, FX's
American Horror Story
and HBO's
Game of Thrones
joining HBO's second year
Boardwalk Empire
.
The broadcast networks broke through in the best comedy series category with nods for Fox's new
New Girl
, ABC's
Modern Family
and Fox's
Glee
. The other nominations went to
Enlightened
and Showtime's
Episodes
.
The miniseries/movies categories are warmed over, with PBS'
Downton Abbey
and HBO's
Mildred Pierce
already the big Emmy winners. But both aired too late for last January's Globes ceremony, so they'll be competing anew. A welcome addition to the category is BBC America's
The Hour
, which aired too late for Emmy consideration but has three Globe nominations.
In the Globes' six drama categories, cable productions amassed 25 of the 30 nominations. In two additional supporting actor/actress categories, in which dramas and comedies are both eligible, cable got seven of the 10 nominations.
Broadcast networks fared better in the three comedy categories, taking eight of the 15 nominations.
The Globes ceremony airs Jan. 15th on NBC and the SAG awards will be shown Jan. 29th on both TNT and TBS.
For the complete list of Globe nominees (both TV and movies),
go here
. And for all the SAG nods,
go here
.