The Peacock plucks another cable property
07/07/08 06:54 AM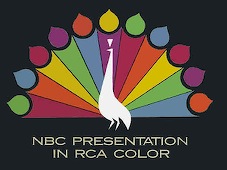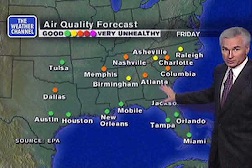 By ED BARK
NBC Universal has suctioned up another formerly independent cable network, adding to the 10 it already owns.
The Weather Channel is its latest acquisition, with NBC Universal president and CEO Jeff Zucker delivering another dollop of network-speak in a statement released Sunday.
"This will further position NBC Universal as the leading provider of news, information and weather, both online and on television," he said. "Joining with The Weather Channel properties plays to our strengths in developing and programming cable networks, and in producing and distributing high-quality content across multiple platforms."
The words "high-quality content" are subject to interpretation. Under NBC Universal ownership since 2002, Bravo has been shorn of any art house ambitions and become home to a glut of gut-level reality series ranging from the bad (
The It Factor
) to the ugly (
Being Bobby Brown
) to the pretty good
Project Runway
).
The Weather Channel might be impervious to too much damage, although you can expect an uptick in both weather babes and disaster-themed series and specials.
NBC Universal also is likely to end -- whenever the contracts expire -- all ongoing partnerships with rival local stations. CBS-owned KTVT-TV (Channel 11) in Dallas-Fort Worth currently is partnered with The Weather Channel.
In addition to its longstanding broadcast network, NBC Universal also owns cable's Bravo, CNBC, MSNBC, Chiller, Oxygen, Sci Fi, Sleuth, Telemundo, Universal HD and USA.