Golden Globes: No longer a laugh
12/14/06 09:08 AM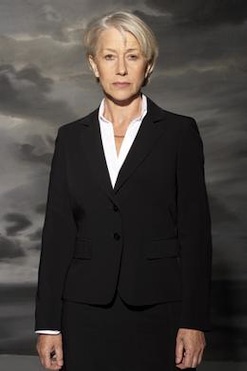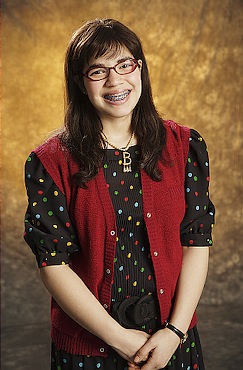 Golden Globe best actress nominees Helen Mirren and America Ferrera: Each in their own way has both style and substance.
By ED BARK
The Hollywood Foreign Press Association's Golden Globe nominations are out, and you can see the full list
here
. This time there'll be no jokes about their validity because, frankly, the choices in TV categories mostly aren't too bad.
In fact they're better than we've been getting lately from those bumblers at the Television Academy of Arts & Sciences, the ones who hand out the Emmys. The HFPA's relative handful of nominators have been clearer-eyed in recent years, even if we still don't know who the hell most of these people are.
The biggest loser in this year's TV mix is HBO's much-lauded
The Sopranos
, which has a lone nomination for
Edie Falco
in the best drama actress category. Remember, though, the Emmy people ignored Falco altogether.
Another HBO darling,
Deadwood
, came up completely empty, but the premium cable network's freshman series
Big Love
deservedly made the cut in the best drama series division.
Bill Paxton
, who plays the show's lead polygamist, also is cited. Oddly, though, the actresses who play his three wives got no love at all. I would have substituted either
Jeanne Tripplehorn
or
Chloe Sevigny
for
Patricia Arquette
of NBC's
Medium
.
Two other new series also broke through in a big way. NBC's
Heroes
and ABC's
Ugly Betty
respectively are finalists in the drama and comedy series categories.
Betty
star
America Ferrera
got a lead actress nomination and fan fave
Masi Oka
rightfully is in the best supporting actor hunt.
Esteemed thespian
Helen Mirren
is all over the place. She's competing against herself as the nominated star of both PBS'
Prime Suspect: The Final Act
and HBO's
Elizabeth I
, with the productions also cited in the best miniseries/made-for-TV movie category.
On the big-screen, Mirren has a nomination for
The Queen
, a finalist in the best motion picture/drama category as well. Can she be crowned twice as Elizabeths of different eras? It's certainly possible.
Showtime, longtime Avis to HBO's Hertz, made a good deal of noise with four nominations for
Weeds
and one apiece for
Dexter
and
Sleeper Cell: American Terror
. That's a strong half-dozen nods in the series categories, where HBO had just five. That's got to be the first time Showtime has outpointed HBO in anything.
The movies and miniseries categories again largely belonged to HBO, though, with the HFPA having the good sense to nominate several strong performances in the network's
Tsunami, The Aftermath
, whose second part won't even premiere until this Sunday. Those advance screener copies sometimes really pay off.
NBC Universal already has locked up a Globe for best actor in a TV comedy series or musical. The Peacock's broadcast network has four of the five nominations, including
Alec Baldwin
for the new
30 Rock
. And the fifth goes to perennial
Tony Shalhoub
of USA's Monk, which NBC Universal owns.
NBC's
Studio 60 on the Sunset Strip
, which really could use a boost, got just one nomination for
Sarah Paulson's
performance. Unjustly ignored was the show's
Matt Perry
, whose consolation prize is a nod for TNT's
The Ron Clark Story
.
CBS got just one nomination, for
Julia Louis-Dreyfus
in
The New Adventures of Old Christine
. Its three major broadcast rivals comparatively cleaned house. ABC led the way with 11, followed by NBC (9) and Fox (3).
The awards ceremony is Jan. 15 on NBC.