Curtis couldn't quite manage any Tony awards on TV
10/01/10 11:44 AM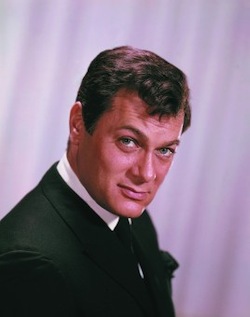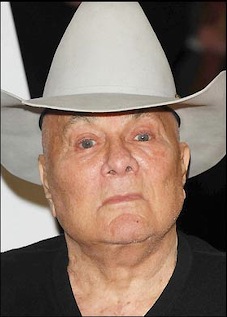 By ED BARK
The late Tony Curtis, who died Wednesday at age 85, didn't have much of a TV career. He turned to the tube only after his estimable big-screen career began fizzling. But despite ABC's considerable promotional effort, 1971's
The Persuaders
failed to make much of a mark, even with the added presence of co-star Roger Moore.
Curtis also played a Robin Hood-ish con man on NBC in 1975's short-lived
McCoy
before returning to ABC in 1978 as the recurring character Philip Roth in Robert Urich's
Vega$
.
His made-for-TV movie credits included
Agatha Christie's Murder In Three Acts, The Count of Monte Cristo, Portrait of a Showgirl, The Users, Moviola: The Scarlett O'Hara War
and
Mafia Princess
.
Persuaders
was supposed to be the big one, though. Curtis and Moore played adversarial, crime-tackling playboys in this Europe-set series, which was produced in England. Curtis, in the role of Danny Wilde, was a Brooklyn-bred, self-made millionaire. Moore, as Lord Brett Sinclair, grew up in the lap of luxury.
The below clip, from the series' first episode, pits the two of them in a car chase through Monte Carlo. Its split-screen techniques and accompanying sappy road music ("Gotta get away -- he-y-y-y") are distinctly from those times. Still, it's all oddly watchable, with the final destination a posh hotel where Curtis and Moore vie to get their luggage handled first.
Enjoy the ride. And safe travels to the beyond, TC.