Ross Perot: 78 RPMs
06/27/08 11:44 AM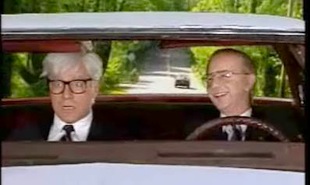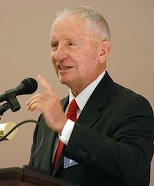 By ED BARK
Dallas billionaire Ross Perot, who turned the 1992 presidential race on its and his ears, makes it to his 78th birthday on Friday, June 27th.
Perot's much-parodied brand of belligerent, pie chart politics got him 19 percent of the vote in a three-way match with victor Bill Clinton and President George H.W. Bush. It might have been much more had Perot not dropped out of the race during the Democratic National Convention in New York City and then dropped back in later. In the interim, how many of his once loyal supporters dismissed him as a nut?
Here's video from a vintage Perot commercial in which he also brandishes his "voodoo stick:"