Silverman out in NBC Universal shakeup
07/27/09 10:09 AM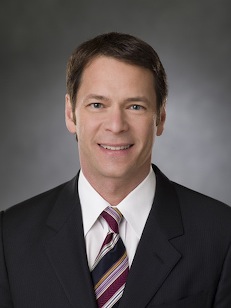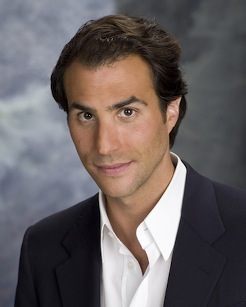 Jeff Gaspin (left) supplants Ben Silverman in NBC exec suites.
By ED BARK
The troubled and largely ineffective two-year reign of NBC Entertainment co-chairman Ben Silverman ended Monday with the last-place network's cable guy supplanting him.
Jeff Gaspin, already in charge of the NBC Universal-owned Bravo, USA, SyFy, Oxygen, Sleuth and Chiller networks, will be adding the NBC broadcast network to his responsibilities, effective immediately.
Silverman,
who joined NBC
from Reveille Entertainment in June 2007, is "returning to his entrepreneurial roots to form a new venture," NBC Universal said in a statement. He supposedly will remain at NBC "for several weeks" to assist in launching the network's fall schedule. But no one is expected to listen to him. (Silverman's
new venture
is in partnership with former Fox broadcast network czar Barry Diller.)
Gaspin had rejoined NBC in March 2001 as executive vice president of "alternative" (unscripted) series. He co-developed
The Apprentice, Deal or No Deal
and
The Biggest Loser
before being named president of Bravo in December 2002. During an earlier nine-year stint at NBC, Gaspin helped
Dateline NBC
get off the ground and also presided over the expansion of
Today
to seven days a week.
Gaspin is "an extraordinary media professional who has had an incredible record of success in his 25 years in the business," said Jeff Zucker, president and CEO of NBC Universal. "He's a strong creative executive who also has the business acumen necessary to succeed in today's media environment."
Silverman, in Zucker's words, "has many exciting things he wants to accomplish and we applaud him as he sets off on his new endeavors. Ben brought us tremendous new thinking in this changing media age, and we're grateful for that."
Much of Silverman's "new thinking" involved "product integration" into failed new series such as
Knight Rider
and
My Own Worst Enemy
.
"Basically I'm getting 'disintermediated' from my audience via technology," Silverman tried to explain in a November 2008 interview on PBS'
The Charlie Rose Show
. "Digital and the delivery of our programming via digital distribution is giving my consumer the power to freeze-frame, fast-forward or watch at their own discretion. And therefore potentially skip the ads that are sold around the shows."
Under Silverman, and with no small assist from Zucker, the storied NBC broadcast network has largely become a loss leader in the past few seasons while NBC's growing portfolio of cable properties has prospered. Basic cable's dual revenue stream, via both commercials and fees charged for carrying the networks, has made NBC's business model seem outmoded. USA in particular has thrived with summer series such as
Burn Notice, In Plain Sight
and the new
Royal Pains
while NBC has mostly suffocated with scripted hot weather fare such as
The Listener, Merlin, The Philanthropist
and its Sunday night disaster-driven miniseries.
Silverman, whose admittedly freewheeling personal life also has come under scrutiny, quickly positioned himself as a man of action when he addressed the nation's TV critics during NBC's portion of the July 2007 "press tour" in Los Angeles.
"Get ready. I want to do it fast and furious," he said in an interview with unclebarky.com. "It's really hard to move this massive ship. We left port, and we're in a business that's under attack. We're an inch from the iceberg. We're not 100 yards from shore. So I think we have to move quick. We have to roll up our sleeves."
In fairness, NBC's fall 2007 schedule already had been put together by his predecessors. But some of Silverman's quick-fix initiatives soon backfired and others never materialized at all.
The Singing Bee
, promoted to NBC's fall schedule after a fast summer start, quickly became a one-note flop while Fox's like-minded
Don't Forget the Lyrics!
lived on. An announced one-hour "dramedy" from
All In the Family
creator Norman Lear has never seen air.
Phenomenon
, a search for the "next great mentalist" fronted by Criss Angel and Uri Geller, also came up empty.
Silverman also uncanceled Donald Trump's
The Apprentice
and turned it into two little-watched celebrity editions. And NBC's hitless 2008 fall schedule, the first with Silverman's full imprint, brought forth ratings clunkers such as
Kath & Kim, Crusoe
and the aforementioned
My Own Worst Enemy
and
Knight Rider
.
Other Silverman initiatives have included
Momma's Boys, Superstars of Dance
and
Howie Do It
, all of which have been canceled. NBC's only bonafide prime-time hits,
America's Got Talent
and
Sunday Night Football
, were both underway before Silverman's arrival.
Gaspin, 48, inherits an already announced fall schedule that includes possibly the riskiest prime-time venture ever, NBC's Monday through Friday
Jay Leno Show
, set to premiere on Sept. 14th.
"I can't think of a more important time to take on this expanded role," Gaspin said. "Our industry is going through one of the most profound changes in history and I look forward to using all that I have learned to help build the NBC Universal assets through this period of unprecedented evolution."
It'll be a tall order, particularly with the network that used to flex its prime-time ratings might with mega-hits such as
The Cosby Show, Seinfeld, Frasier, Friends, Cheers, ER, L.A. Law
and the now all but dissipated
Law & Order
.
NBC's five consecutive fourth place finishes -- in both total viewers and advertiser craved 18-to-49-year-olds -- are testament to how long ago that's been.