Accept no substitutes: Television often leaves its stars with one role above all
11/27/12 01:34 PM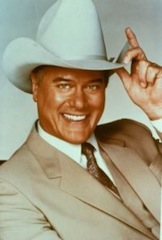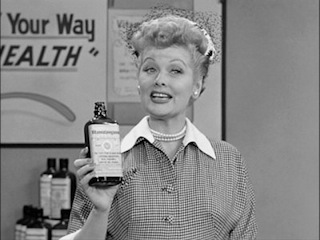 By ED BARK
@unclebarkycom
The death of J.R. Ewing -- er, Larry Hagman -- leaves us with another vivid reminder of television's power to imprint an actor or actress with a single, signature role.
It doesn't much matter what else they've accomplished. Hagman also had a nice run as astronaut Tony Nelson on
I Dream of Jeannie
. But he'll always be diabolical J.R. in the public's mind while all of Barbara Eden's obits someday will be topped by her ties to a sexy genie named Jeannie.
Movies generally don't work this way, at least when you're a long distance runner. What was Robert De Niro's signature role, for instance? Jake LaMotta in
Raging Bull
? Travis Bickle in
Taxi Driver
? The young Vito Corleone in
The Godfather Part II
?
Successful television roles go on and on and on. But on the big screen, a sequel or two will pretty much do it. Even then, will Clint Eastwood be best remembered as "Dirty Harry" or a bearded loner in a cowboy hat?
Some enduring TV stars have two or more long-running series in their arsenals. But very few can provoke a debate as to which starring role is their everlasting calling card. Michael Landon is one of those, though. Do most people know him as "Little Joe" Cartwright from
Bonanza
? Or Charles Ingalls from
Little House on the Prairie
? Or maybe even Jonathan Smith from
Highway to Heaven
?
Dick Clark also is a player.
American Bandstand
vs.
New Year's Rockin' Eve
. A fairly tough call, although
Bandstand
probably deserves the nod over those countless Times Square countdowns.
Here's another one: Robert Young as Jim Anderson in
Father Knows Best
or as the title character of
Marcus Welby, M.D.
? And there also might be a strong division of opinion over whether James Garner's signature TV role is Jim Rockford or Bret Maverick.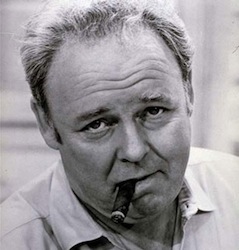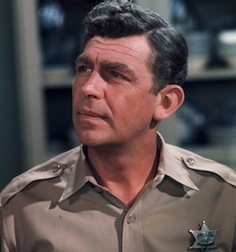 It's almost always pretty clear cut, though. So let's keep playing, and see if you agree.
LUCILLE BALL
-- She had several incarnations as a title character named Lucy. But "Lucy Ricardo" is the only one that matters.
CARROLL O'CONNOR
-- We'll always think of him first and foremost as Archie Bunker, although he also had a long run as Southern-fried Sheriff Bill Gillespie in the TV series version of
In the Heat of the Night
.
MARY TYLER MOORE
-- She came to stardom as Laura Petrie in
The Dick Van Dyke Show
, but TV newswoman Mary Richards is her signature role.
ANDY GRIFFITH
-- This one's a bit closer call. But Sheriff Andy Taylor still ends up winning every time opposite Ben Matlock.
RAYMOND BURR
-- His portrayal of Perry Mason will always stand taller in competition with Burr's wheelchair-bound Robert Ironside.
BEA ARTHUR
-- Maude Finley still wins hands-down against Dorothy Zbornak of
The Golden Girls
.
WILLIAM SHATNER
-- Capt. James T. Kirk continues to fly high over either T.J. Hooker or Denny Crane.
SHERMAN HEMSLEY
-- His ever-cantankerous George Jefferson wins in a walk over Deacon Ernest Frye of
Amen
.
TED DANSON
-- Bartender Sam Malone on
Cheers
will alway out-pace his title role on
Becker
or his lead character on the latter day version of
CSI: Crime Scene Investigation
.
BUDDY EBSEN
-- Jed Clampett is an easy call over Barnaby Jones or Davy Crockett's wingman, Georgie Russell, in those timeless Walt Disney adventure yarns.
TOM SELLECK
-- It doesn't matter how long
Blue Bloods
lasts. He'll always be private investigator Thomas Magnum.
BOB DENVER
-- Maynard G. Krebs got him started, but call him Gilligan.
CAROL BURNETT
and
JOHNNY CARSON
-- As themselves, although very nice work on all of those supporting characters they created for their respective variety and talk shows.
Others are slam-dunk indelibles, with no other TV role remotely close. To name just a few:
James Arness as Marshal Matt Dillon
Kelsey Grammer as Frasier Crane
Roseanne Barr as Roseanne Connor
Alan Alda as Hawkeye Pierce
James Gandolfini as Tony Soprano
Jackie Gleason as Ralph Kramden
Bill Cosby as Cliff Huxtable.
Angela Lansbury as Jessica Fletcher
Jack Lord as Steve McGarrett
Sarah Jessica Parker as Carrie Bradshaw.
Peter Falk as Columbo
Michael Richards as Kramer
Ed Asner as Lou Grant
Leonard Nimoy as Mr. Spock
Henry Winkler as "The Fonz"
Richard Thomas as "John Boy" Walton
And their beats go on.
unclebarky@verizon.net