RIP Steven Bochco, who willed broadcast TV into adulthood
04/02/18 10:05 AM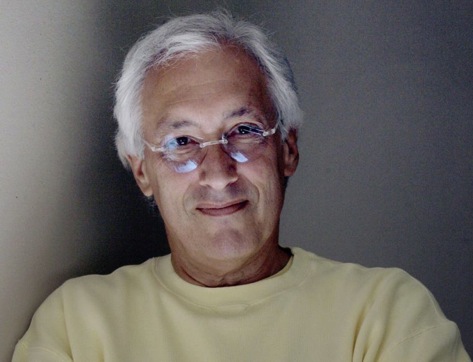 By ED BARK
@unclebarkycom on Twitter
Steven Bochco occasionally would give an inch, but only if you first gave him a mile.
Perhaps that's a stretch, but here's a guy who gave a damn -- about both the potential of broadcast television and his own legacy as a pathfinder whose
Hill Street Blues
and
NYPD Blue
in particular explored brave new worlds in adult drama.
Bochco died Sunday of leukemia, one of the few fights he couldn't win in the end. His
Hill Street Blues
, co-created with Michael Kozoll, arrived on NBC in times when the Peacock network ranked dead last in the ratings among the then three major broadcast networks. Its low-rent programming included the likes of
BJ and the Bear, Sheriff Lobo, Speak Up America, Games People Play
and the
Marie
variety hour.
In league with the Grant Tinker/Mary Tyler Moore founded MTM Enterprises, Bochco and Kozoll barged in with an ensemble cop drama unlike any seen before. NBC was first in line -- and used
Hill Street
as its leadoff hitter -- at the 1980 network TV summer "press tour" in Los Angeles, which also marked my initial trip out West as a rookie critic. In some ways it's been all downhill since then.
Hill Street
had that kind of impact with its menagerie of sharply drawn, seriously flawed characters and a fearless approach to issues of race, police brutality and sexual politics.
TV critics gladly became incessant and insistent cheerleaders for
Hill Street
, which didn't premiere until Jan. 15, 1981 due to an actors' strike. The ratings were lousy at first, but NBC faced vilification if it dared cancel the only high-quality series on its entire schedule. At an NBC press event the following summer, Bochco and the
Hill Street
cast profusely thanked critics for saving their show.
Hill Street
then went on to win an armload of Emmys -- seven all told -- for its first season. No further assistance was needed after that, even though
Hill Street
never finished higher than 21st place in the yearly prime-time Nielsen ratings.
Bochco's other signature shows were
L.A. Law, Doogie Howser, M.D., NYPD Blue
and to a certain degree,
Murder One
. But none of his series was more controversial than
NYPD Blue
, which he saw as a necessary effort to embolden advertiser-supported broadcast TV in times when unfettered premium cable network dramas were using whatever language and visuals they pleased.
Premiering in September 1993 on ABC,
NYPD Blue
initially ran into a buzz saw of boycotting stations, including one in a Top Ten market, Dallas-Fort Worth's WFAA-TV (Channel 8). The show's use of partial nudity and dicey language rendered it "soft-core porn" in the eyes of some. The Rev. Donald Wildmon's American Family Association bought newspaper ads urging viewers to both reject
NYPD Blue
and demand that ABC cancel it.
Bochco, in a teleconference with TV critics tied to
L.A. Law's
last episode, said of Wildmon, "I assume he's not a lunatic, but that's just an assumption." He also wondered about how many people reverend Wildmon "could have clothed and fed and housed (with the ad money spent) beating up on us. If I didn't exist, he'd invent me."
WFAA refused to air
NYPD Blue
for its entire first two seasons -- inviting ridicule locally as "Chapel Eight" and prompting Bochco to jab, "C'mon, you guys, get with it. Snap out of it, chuckleheads."
NYPD Blue
, Bochco's longest-running series with 12 seasons, won just one Emmy as TV's best drama but four trophies for Dennis Franz as terminally troubled detective Andy Sipowicz.
During a 2005 set visit commemorating
NYPD Blue
's final season, Bochco said the broadcast networks had scaled back on "adult content" in the aftermath of Janet Jackson's "wardrobe malfunction" during the preceding year's Super Bowl.
"I don't think today we could launch or sell
NYPD Blue
in the form it launched 12 years ago," he contended. "I mean, we've fought with ABC broadcast standards in the past year over things that we hadn't fought about for 10-plus years."
Franz, who had four detective partners during the run of the show (David Caruso, Jimmy Smits, Ricky Schroder and Mark-Paul Gosselaar), recalled asking Bochco, "Who is going to give a damn about this guy? He's a womanizer, he's a loose cannon, he's a drunk, he's an atheist, he's got everything going against him. And I got the vote of confidence from Steven saying, 'You will find a way to make him likable.' "
Bocho had his share of flops, too, some of them rather spectacular. His singing/dancing
Cop Rock
, which premiered in fall 1990 when
L.A. Law
and
Doogie Howser
also were on the air, got played off after just a half-season. The animated
Capitol Critters
and the base level sitcom
Public Morals
likewise got quick hooks.
He also could be churlish at times, most notably when
Public Morals
drew the worst reviews of his career in 1996.
"The overwhelming majority of those folks are dopes," Bochco said in reference to TV critics who had been championing him for years. In this particular case, he lost a fight with ABC to use the words "pussy patrol" in the show's first episode. Many critics already had branded
Public Morals
unfunny, unlikable, infantile and well beneath the high standards Bochco previously had set.
In later years, he had modest success with two series for the TNT cable network,
Raising the Bar
and
Murder in the First
. The latter series ran from 2014-2016, and was Bochco's last. By that time he was both ailing and a lion in winter who had roared mightily for a quarter-century.
Hill Street Blues
helped to pave the way for Bochco's future successes and for many thoroughly adult dramas to follow, including NBC's
St. Elsewhere
, HBO's
The Sopranos
, FX's
The Shield
, and AMC's
Mad Men
and
Breaking Bad
.
He had reached a comfort level by the time of
NYPD Blue
's second season, telling TV critics, "I'm very much where I want to be with it. I don't want to say, 'Oh gee, now I want to add 15 new words to the TV glossary and I want to push for even more explicit nudity.' No, that's not what it's about. It's just nice to be able to access a more colorful range of language, because it makes this show grittier and more real. The occasional nudity is on an as-needed basis."
Bochco was never more needed than in the 1980s. He steered broadcast network television into previously uncharted territory -- and then fought hard to keep it from retreating. It took a singular and single-minded individual to do that. That was Steven Bocho -- and he never shirked from the task.
Email comments or questions to:
unclebarky@verizon.net