Summing up summertime's newbies
06/27/07 07:28 AM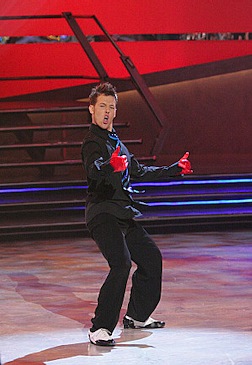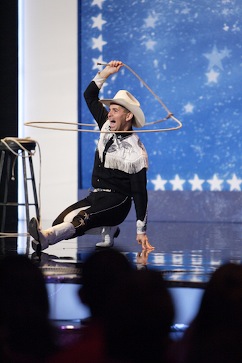 So You Think You Can Dance and America's Got Talent are the only first-run summer series averaging more than 10 million viewers.
By ED BARK
They just keep coming, even though some already are goners.
Yes, the broadcast networks keep pounding away, filling what used to be the summertime rerun season with scads of mostly low-cost reality series. There's no relief in sight, with the onslaught resuming after a brief Fourth of July break. Here's a look at what's been thrown at you so far, with audience measurements culled from Nielsen Media Research.
HITS***
America's Got Talent
(NBC) -- Judge David Hasselhoff picks up Paula Abdul's slack as TV's biggest goofball on a competition that's grabbing
12.5 million viewers
per episode. He's fake-walked off the show twice so far, doubling the phony, tantrum-laced exits of fellow arbiter Sharon Osbourne. Please go all the way one of these times. Pauly Shore and Naomi Judd need the work.
***
So You Think You Can Dance
(Fox) -- The weekly Wednesday and Thursday editions are pulling in an average of
10.1 million viewers
. That's roughly one-third the average
American Idol
audience, but not bad for a Simon Cowell-less production.
***
Hell's Kitchen
(Fox) -- Tyrannical chef Gordon Ramsay puts the fear in his hapless cooks, with
8.3 million viewers
making this a recipe for success. It'd be great, though, if one of these spineless urchins turned on him and retorted, "Curse me again and I'll cook your hand well done on a George Foreman grill."
STILL STANDING***
The Next Best Thing
(ABC) -- Its judges can be genuinely funny and the show's weekly parades of amateur impressionists are mostly morbidly fascinating but occasionally quite talented. Averaging
7.2 million viewers
, the show's a borderline hit but has slumped a bit after a strong start.
***
Age of Love
(NBC) -- An initially dumbfounded tennis pro sorts out "cougars" and "kittens" in this dim bulb offshoot of
The Bachelor
. Its first outing drew
6.9 million viewers
, a sharp drop from its
Deal Or No Deal
lead-in but good enough to beat ABC's competing
Ex-Wives Club
.
***
American Inventor
(ABC) -- New judge George Foreman is a nice addition but so far the country isn't overly wowed by the sight of eccentrics who all think they're visionaries. Averaging
6.7 million viewers
a week in its second season, it might grow a bit after all the crackpots are sent packing.
***
Last Comic Standing 5
(NBC) -- The ratings aren't yet a joke, but
6.6 million viewers
don't have the Peacock laughing all the way to the bank.
MISSES***
Pirate Master
(CBS) -- Much more was expected of this heavily promoted
Survivor
clone, which is pulling in just
6.3 million viewers an episode in Survivor's old time slot. Avast, it's a vast wasteland out there.

***Traveler (ABC) -- New scripted series are a rarity in the summer. And this fairly well done serial drama won't be around much longer with an average of just 5.3 million viewers. That's a sharp falloff from the preceding and hardly imposing American Inventor.

***Creature Comforts (CBS) -- Summer's best-reviewed new show also is one of its quickest cancellations. Alas, most viewers didn't respond to the idea of animated animals, fish and fowl speaking the words of ordinary Americans. The Americanized British import drew just 5 million viewers an episode before being axed this week in favor of an Old Christine repeat.

***Ex-Wives Club (ABC) -- Its "series finale" on Monday (June 25th) couldn't come soon enough for a network that resisted divorcing it earlier despite a puny average of 4.8 million viewers per hour.

***National Bingo Night (ABC) -- It just wasn't in the cards. The interactive show went bust last Friday (June 22nd) after drawing just 4.7 million viewers a show during its five-week run.

***On the Lot (Fox) -- Powerhouse producers Steven Spielberg and Mark Burnett are behind this amateur film competition. But it could be "The End" any day now for a not-bad show that's averaging a humbling 3.1 million viewers.

***Fast Cars & Superstars (ABC) -- Psst, pass it on. Former pro quarterback John Elway won the Sunday (June 24th) finale. Few people know this because the show sputtered to its checkered flag with just 2.2 million viewers in tow. That made it 109th for the week as well as the least-watched prime-time show in ABC history. Gentlemen, stop your engines before you take the entire network down. Thank you.