Madden hangs it up; Collinsworth looks like a cinch to replace him on Sunday Night Football (updated)
04/16/09 12:35 PM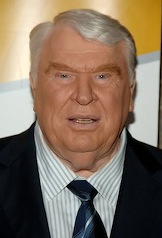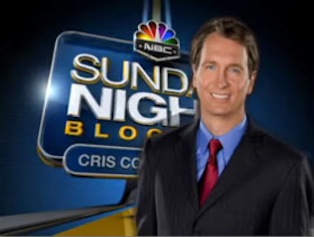 By ED BARK
John Madden's suddenly announced retirement Thursday begs a question that seems very easy to answer. Who's going to replace him in NBC's
Sunday Night Football
booth?
Cris Collinsworth, already a part of the network's
Football Night In America
, seems like a clear and obvious choice. He's seasoned, opinionated, knowledgeable and likely a perfect fit with incumbent Al Michaels.
NBC could revert to a three-man announcing team, which might make room for the likes of Tiki Barber, Jerome Bettis or maybe even Keith Olbermann. But that seems unlikely. Collinsworth deserves the spot, and three's a crowd anyway. Enduring ESPN's
Monday Night Football
blabber among Mike Tirico, Ron Jaworski and Tony Kornheiser is already enough time spent in purgatory each week.
(This just in: NBC Sports chairman Dick Ebersol made it official in a conference call held after this article was posted. Collinsworth will be Michaels' new Sunday Night Football partner.)
Madden, 73, and famously afraid to fly, said in a statement Thursday: "It's time. My 50th wedding anniversary is this fall. I have two great sons and their families, and my five grandchildren are at an age now when they know when I'm home and, more importantly, when I'm not. . . I still love every part of it -- the travel, the practices, the game film, the games, seeing old friends and meeting new people. But I know this is the right time."
Madden, a Hall of Fame football coach who led the Oakland Raiders to a Super Bowl XI win, has been an NFL broadcaster for 30 years. He began with CBS, moved to Fox from 1994 to 2002 and spent four years with ABC's
Monday Night Football
before the network punted the franchise to ESPN. He then moved to NBC, joining Michaels for the first three seasons of
Sunday Night Football
.
NBC Sports chairman Dick Ebersol said that he "spent all day" Thursday with Madden, and "tried every way I could to make sure he was sure about his decision."
"To put any speculation to rest, John has just decided to retire because it's time -- nothing more, nothing less," Ebersol said in a statement. "We will never hear another man like John Madden. We will sorely miss him because he was the most fun guy ever to just hang out with."
In the season-to-date Nielsen ratings,
Sunday Night Football
is downtrodden NBC's only program to rank in prime-time's Top 20. On Sept. 20th, and now without Madden,
SNF
will have the first regular season game from the Dallas Cowboys' new stadium in Arlington.