Earth shifts: Dave outdraws Conan in third week of late night faceoff
06/25/09 11:22 AM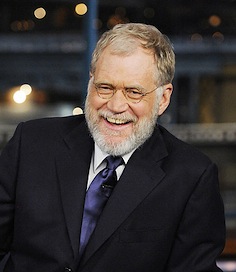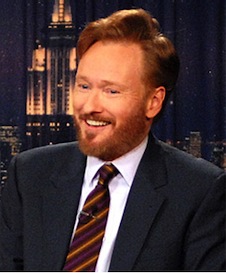 Post-writers' strike and pre-rivarlry, David Letterman and Conan O'Brien returned to work with beards. Last week, Old Gray's Late Show beat Big Red's Tonight for the first time in total viewers.
By ED BARK
It's too early to predict any wholesale shifts in the late night terrain. But David Letterman's first national win over Conan O'Brien in Week 3 of their new rivalry is still a pretty big whoop for CBS.
For the week of June 15-19, Letterman's
Late Show
averaged 3.463 million viewers to nip O'Brien's
Tonight Show
(3.320 million). In the previous week, O'Brien had 3.771 million viewers to Letterman's 3.669 million.
CBS says it's the first time Letterman has won since the week ending on December 2, 2005, when Oprah Winfrey made her much-publicized first appearance on
Late Show
.
NBC in turn touts O'Brien's continued advantage among 18-to-49-year-olds, although the margin is very slowly shrinking.
In Week 3,
Tonight
drew 1.763 million viewers in the 18-to-49 age range, with
Late Show
averaging 1.058 million. For Week 2, it was O'Brien with 2.013 million and Letterman, 1.126 million.
O'Brien may get a big boost Thursday (June 25th) from an appearance by Sacha Baron Cohen in character as the outrageously gay
Bruno
. Conan might want to be very afraid, but the ratings payoff should be worth it.