ABC's Combat Hospital is a drama without all that Capital T Trauma
06/20/11 11:28 AM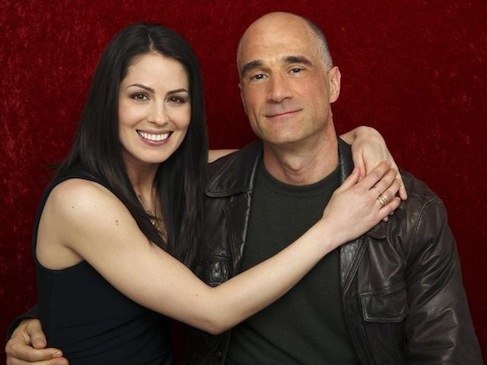 Michelle Borth, Elias Koteas play docs in Combat Hospital. ABC photo
Premiering:
Tuesday, July 21st at 9 p.m. (central) on ABC
Starring:
Michelle Borth, Elias Koteas, Luke Mably, Deborah Kara Unger, Terry Chen, Arnold Pinnock
Produced by:
Daniel Petrie Jr.
By ED BARK
It could be much worse for newly arrived, sleep-deprived Dr. Rebecca Gordon. She catches a break, though, when the colonel in charge of Southern Afghanistan's only advanced care surgical hospital turns out
not
to be a typically blustery, emotionally cold taskmaster.
That's one of the beauties of
Combat Hospital
, a smart, sedate Canadian production imported by ABC for a summertime run. Set in 2006 and premiering Tuesday, it calmly depicts the trials and traumas of a team of surgeons from the U.S., Canada, the U.K. and other allied countries. The oft-forced melodrama of
Grey's Anatomy
has no place here. Even though the just-landed Gordon (Michelle Borth) does have a few personal problems to sort out.
But the real revelation here is Elias Koteas as Col./Dr. Xavier Marks. Sturdy as they come, he's also a caring guy who gets results without unduly raising his voice. This is the sort of boss that everyone aims and wants to please, and not because they fear what might befall them if they don't. Koteas instantly registers in the role, giving
Combat Hospital
a unique authority figure without all those prototypical prime-time additives. But he is willing and able to shoot a snake that somehow makes its way into the operating room.
Meanwhile, Gordon has a snap in her step and sometimes in her tongue. She arrives in Kandahar with fellow tenderfoot Bobby Trang (Terry Chen), a designated trauma team leader who initially battles the shakes.
"I am
never
too tired for surgery," Gordon says while nearly dead on her feet from exhaustion. But she's grown weary of getting cell phone messages from her former fiance, whom she now calls a "stalker."
ABC plans to air 13 episodes of
Combat Hospital
, which is without the gallows humor of
M*A*S*H
and the ramped-up pace of
China Beach
. It doesn't just lay there, though. Marching at its own deliberate pace, this is a medical drama with a quiet confidence in itself.
Its two lead characters, M.D.s Gordon and Marks, quickly gain traction without throwing themselves at you. Being in either doctor's care is far easier on living room patients than recently failed medical dramas such as
Off the Map
and
Miami Medical
. Prescriptions for summertime success on a broadcast network lately haven't included anything in the key of low-key. Maybe
Combat Hospital
will prove to be a bracing exception.
GRADE:
B+