Sarah Palin and CNN? Far-fetched maybe, but betcha someone's thought about it
07/06/09 11:13 AM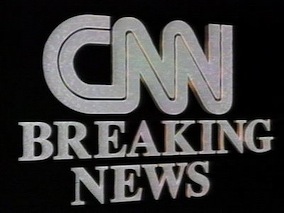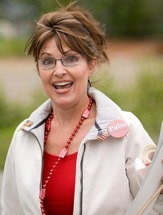 Perfect/imperfect match? Sarah Palin could give CNN a needed jolt.
By ED BARK
Sarah Palin, soon to be the ex-governor of Alaska, says on her
official website
that she'll be "advancing in another direction" after again shocking many a Republican.
Some assume that could be a run for the presidency. But first things first -- a TV talk show. What better way to keep your name in play while also getting a crash course in how to be more "media savvy?" NFL coaches do it all the time between jobs. Former Arkansas governor and 2008 presidential candidate Mike Huckabee is doing it right now with his weekend show on Fox News Channel.
Palin, not to be confused with Tina Fey's killer impression of her, obviously would fit right in at FNC. Maybe she could supplant Greta Van Susteren's 9 p.m. (central) show on cable's most popular 24-hour news network. But FNC already has a ratings-potent murderers' row in Glenn Beck, Shepard Smith, Bill O'Reilly and Sean Hannity. It's cruisin' without the conservative Palin tilting FNC further to the right.
Conversely, Palin would be the only prominent right-winger at MSNBC, which has cast itself as a liberal alternative to FNC. The network has a 9 p.m. hole in its prime-time schedule after Ed Schultz, Chris Matthews, Keith Olbermann and Rachel Maddow take their swings from the left side of the plate. But imagine the openly gay Maddow having to cross-talk with and promote Palin instead of handing the baton to a
Countdown with Keith Olberman
rerun. That'd be akin to Perez Hilton joining hands with
The 700 Club
.
Meanwhile, how about CNN? For the first time ever, the grandfather of cable's all-news networks is coming off a third place finish in the quarterly prime-time Nielsen ratings (April to June). MSNBC beat CNN in both total viewers and 25-to-54-year-olds, the main advertiser target audience for news programming.
CNN has suffered for, if anything, being too fair -- and maybe a bit dull, too. Its principal prime-time anchors -- Campbell Brown, Larry King and Anderson Cooper -- are not demonstrably to the left or the right. But viewers who say they want a semblance of fairness in their news coverage have responded by migrating to networks whose selling points are partisanship. For CNN, being middle-of-the-road seems to be an increasingly no-win strategy. It's a shame it's come to this -- but it has.
Hiring Palin -- and no doubt having to pay a pretty penny for her -- would jolt the cable news world and drive the conversation toward CNN for the first time in recent memory. Maybe she'd be a bust as an anchor of her own show. But a Palin hour initially would be hard to resist, whether she turned out to be a natural -- or a man-made disaster triggered by CNN president Jonathan Klein. In either case, the network badly needs a ratings engine of some sort.
CNN had a right-wing lightning rod in Beck, but wasted him at CNN Headline News (now HLN) before losing him to FNC. Now he dominates at 4 p.m. and almost assuredly will be moving to a prime-time showcase in due time.
Palin and CNN would be an odd coupling to be sure -- but far less so than any very unlikely alliance with MSNBC. On the other hand, joining FNC would be strictly predictable -- and Palin's shown an aversion to that.
CNN is clearly the network that could use her the most. Will its execs at least make a play for Palin in hopes of blunting MSNBC's momentum and generating some much-needed buzz? In a world that's come to this, let's not be entirely surprised by anything.