"Press tour" picture book
08/10/10 03:22 PM
By ED BARK
The 2010 network TV summer "press tour" is over and out, leaving your friendly content provider with already foggy memories of 13 days at the Beverly Hilton plus time off for bad behavior.
You can still catch up on all the happenings by visiting
locatetv.com
, where a wide variety of exclusive dispatches are in the books. So see for yourself while also checking out this page's eclectic collection of homegrown pictures.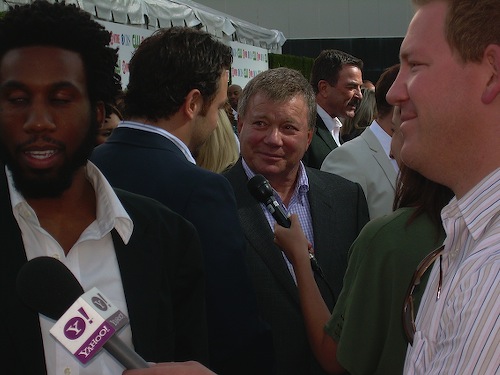 Here an icon, there an icon. That's William Shatner in the foreground and Tom Selleck right behind him. Both of 'em have new CBS series this fall, $#*! My Dad Says and Blue Bloods. Photos: Ed Bark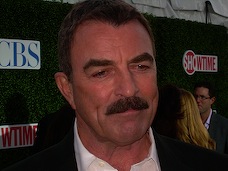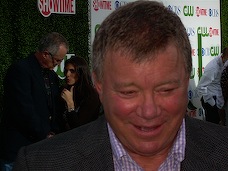 Ready for their closeups: Selleck, Shatner redux.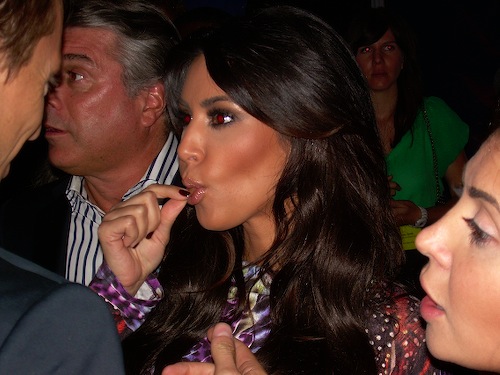 Look, it's a Kardashian named Kim, the one who's dated Cowboys receiver Miles Austin. But it's not "super serious," says she.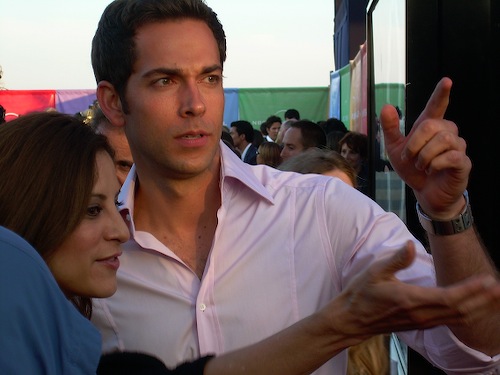 Zachary Levi, star of NBC's Chuck, points out the obvious.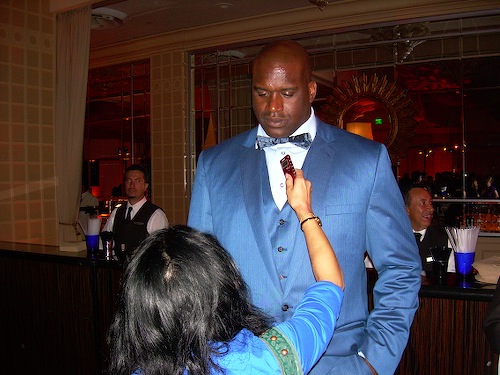 Shaquille O'Neal talks up ABC's Shaq Vs. amid little people.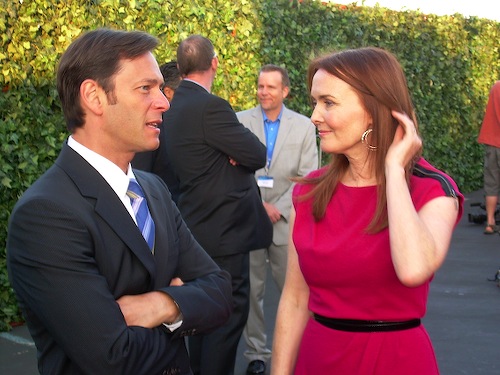 Former ER star Laura Innes, now appearing in NBC's The Event, gabs with Peacock programming chieftain Jeff Gaspin.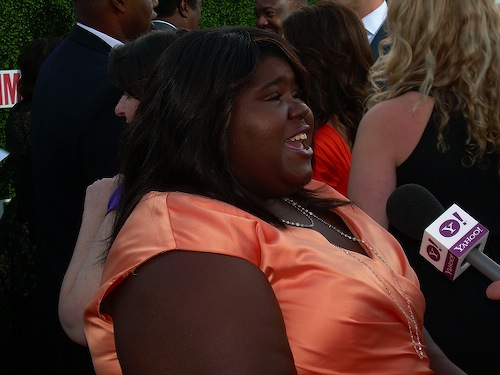 Oscar nominee Gabourey Sidibe (Precious) will co-star with Laura Linney in Showtime's The Big C. It premieres on Monday, Aug. 16th.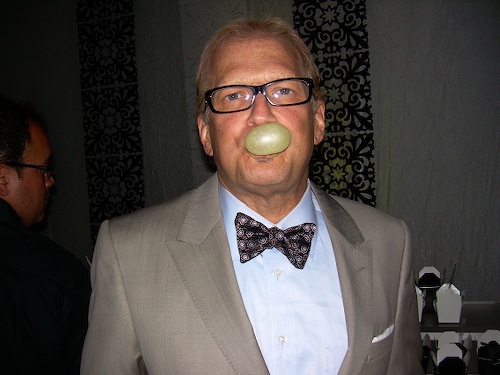 Price Is Right host Drew Carey has lost 80 lbs., but not on a steady diet of bubblegum. Lotsa chicken/steamed vegetables did it.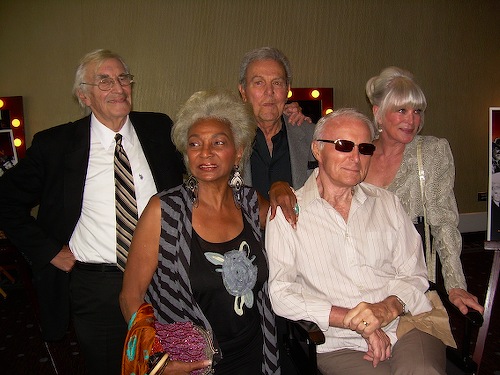 Presenting PBS's latest batch of anointed TV "pioneers." Back row from left: Martin Landau, Mike Connors and Linda Evans. Front row: Nichelle Nichols and former Cotton Bowl parade host Robert Conrad.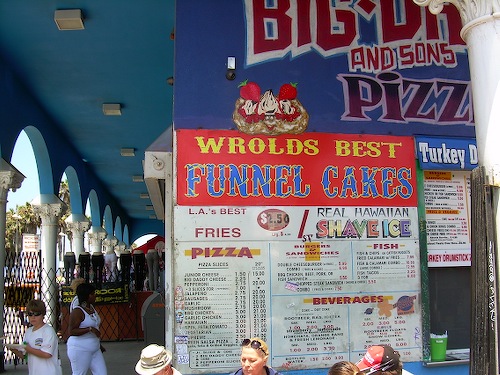 Something's not right with the world in this shot from Venice Beach.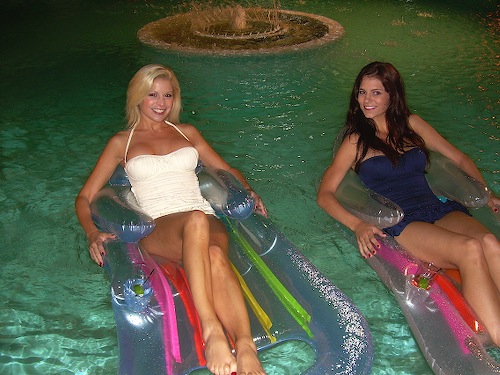 Nice flotation devices were deployed at this cable TV soiree.