FX's Rescue Me puts out its last fire
09/06/11 05:01 PM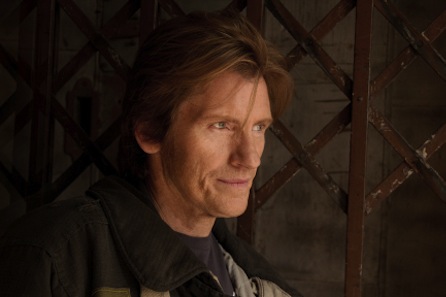 Rescue Me and star Denis Leary flame out Wednesday night. FX photo
By ED BARK
Hook, ladder and sinker. After 92 previous episodes spread over seven seasons, FX's ever-uncompromising and often thoroughly degenerate
Rescue Me
bows out just four days before the 10th anniversary of 9/11.
Subtitled "Ashes"
(9 p.m. central on Wednesday, Sept. 7th)
, the series finale underscores the plusses and minuses of a dramedy that might have fared better by dousing some of its excesses. But that wasn't the style of co-creators Peter Tolan and Denis Leary, who also starred as incendiary firefighter Tommy Gavin.
Rescue Me
portrayed its protagonists as heroic only when faced with what to do in a burning building. In those cases, they'd always opt for saving lives no matter how much theirs were endangered. And that held true to the end, with two kids crying out for help at the close of last Wednesday's penultimate episode while Gavin and five of his colleagues turned deaf ears to their own safety while explosions erupted around them.
The men of New York City's 62 Truck were otherwise portrayed as beasts with burdens. Drunks. Filthy minds. Commitment phobias. Racist tendencies. There were occasional bright spots amid the soot and oft-sordid goings-on. But no vulgar penis joke was ever dismissed out of hand. And in the finale, well, it's almost indescribable what happens en route to a gravesite ceremony. For
Rescue Me
, enough has never been enough -- to its detriment on any number of occasions.
Still, an aversion to sentimentality is also what kept both this series and
Seinfeld
on their games.
Rescue Me
stayed true to its title's double meaning. No one needed more help than Leary's volatile Tommy Gavin, whose cousin Jimmy died on 9/11. His subsequent drinking binges, estrangements from wife Janet (Andrea Roth) and crash/burn sexual encounters with Sheila Keefe (Callie Thorne) were all self-destructive coping mechanisms. Tommy's rages and bridge-burnings were never few and far between. They both fueled and immolated him. Something had to give.
Co-creator Tolan has already let it be known that Tommy makes it to the end of
Rescue Me
, although darker denouements were envisioned. At an interview session last month with TV critics, Tolan said he had considered having Tommy give up by just sitting down in the middle of a fire. He also toyed with an ending that would have had him walking naked out to sea -- and never returning -- in the vicinity of cancer survivor Kelly McPhee's (Maura Tierney) beach house.
But for once Tolan and Leary actually did compromise a bit. "You don't want to bring people along on a journey that long and then say, 'No, he's not going to survive.' " Tolan said. "It's just a very negative message. So we decided to, at that point, go with something a little more hopeful."
The end result is funny in spots, overly gross in others and upbeat in
Rescue Me
's typically offbeat fashion. Is it entirely satisfying? No, not really. And that's mainly because the willful determination to go too far -- and you'll know it when and if you see it -- remains embedded in this show's DNA. It has something to do with Tolan's sudden impulse to drop his own pants during that final session with TV writers. Although in that case, it brought down the house.
Rescue Me
always played its very own siren songs -- and they sometimes got in the way of what might have been some better rendered melodies. Wednesday night's last notes are typically uneven, but not destructively so. None of these guys ever walked softly. But they always carried those big hoses.
FINALE GRADE:
B