Superman swimmer adds another laurel
08/27/08 03:26 PM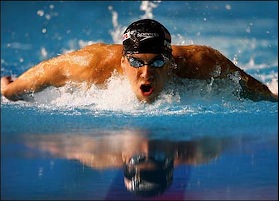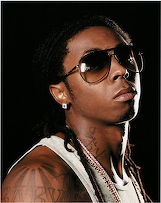 By ED BARK
NBC has landed a big fish to host the 34th season premiere of
Saturday Night Live
.
Eight-time Olympic gold medalist Michael Phelps will join the growing pool of athlete hosts, with musical guest Lil Wayne.
SNL
is making an unusually early Sept. 13th return and will have seven new shows before the presidential election, the network says.
Trusty Internet research shows that quarterback Fran Tarkenton was the first athlete to host
SNL
-- on Jan. 29, 1977. Phelps is the one and only Summer Olympian to get the gig. A pair of Winter Olympians, Nancy Kerrigan and Jonny Moseley, also have hosted.
Other prominent athletes who have presided over
SNL
include Michael Jordan, Peyton Manning, Tom Brady, Derek Jeter, Joe Montana, O.J. Simpson, Chris Evert, Bill Russell, Billy Martin, Deion Sanders, Charles Barkley, Lance Armstrong and last season's lead-off host, LeBron James.