In memoriam: David Halberstam (April 10, 1934 to April 23, 2007)
04/24/07 11:13 AM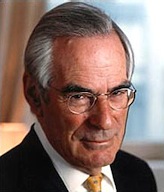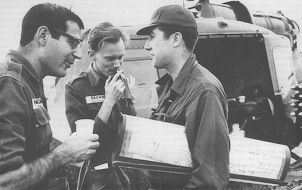 By ED BARK
The great David Halberstam, who tragically died at age 73 in a car crash Monday, had pointed views on the latter day directions of television news.
He unabashedly shared some of them with TV critics in 1997 during an interview tied to The History Channel's
The Fifties
, an eight-hour documentary series adapted from his same-named bestseller.
Halberstam, who in 1972 wrote the seminal book
The Best and the Brightest
about the road to the Vietnam War, had a special disdain for "these God-awful news magazines," which flourished and multiplied in prime-time during the mid-to-late 1990s.
"They are by and large a disgrace and they are the work of lazy people wanting only to have ratings," he said. "They have replaced documentaries from the (Edward R.) Murrow era, which tried to examine serious issues in a serious way. What you're really getting now is all about either celebrities or violence or sexual aberration as opposed to answering larger questions about our society."
Halberstam also upbraided CBS for briefly hiring former congresswoman Susan Molinari in 1997 to co-anchor the network's new
CBS News Saturday Morning
program. She signed on with no previous journalistic experience.
"I think CBS would be a lot better off developing their own young talent the way great journalistic institutions traditionally have, and not just hiring them based on their cosmetic attractiveness," he said. "Charles Kuralt would not get across the moat today at CBS. They can go down there and shed their crocodile tears at his funeral. But the truth is he would be unemployable at the CBS of today."
A few years earlier, in 1994, Halberstam was one of the on-camera interviewees in a CBS documentary titled
When America Trembled: Murrow/McCarthy
.
The Communist-hunting senator from Wisconsin was "this crummy, thuglike dictator," said Halberstam. But most of the reporters who covered McCarthy were no better in his view.
"He played them like a yo-yo," Halberstam said. "And they were glad to be the yo-yo."
Spoken like a man who feared not. David Halberstam was a redwood.