ABC's new Final Witness first focuses on East Texas killings
06/27/12 09:08 AM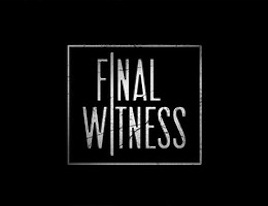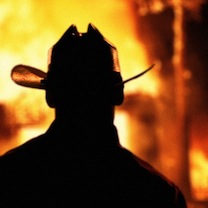 Episode 1 revisits the East Texas Caffey family murders. ABC photos
Premiering:
Thursday, June 27th at 9 p.m. (central) on ABC
Starring:
Actors playing real-life murderers/murder victims
Produced by:
Rudy Bednar, Christine Connor
By ED BARK
@unclebarkycom
True crime never lacks for network TV customers.
The latest evidence is ABC's
Final Witness
, which is stylistic, cinematic and indie music-infused in hopes of offering "a unique look at some of the nation's most shocking murders."
Seven episodes are scheduled for this summer, with Thursday's "The Kids Aren't Alright" re-telling the March 1, 2008 murders of church pianist Penny Caffey and two of her young sons, "Bubba" and Tyler. The dead-of-the-night shootings and stabbings occurred in the Caffeys' rural Texas home near Emory and about 70 miles east of Dallas. For good measure, the killer burned the house down.
Penny's husband, Terry, managed to crawl to safety and survive to finger the culprit despite being shot five times. The real-life Terry cooperates in re-telling this grisly story, as do a number of other people connected to the case. Actual interrogation videos also are used.
But Penny, the designated "final witness" in this instance, is seen and heard only via the actress playing her. And her reminiscences are from an "imagined vantage point," as ABC publicity materials put it. In other words, she's speaking from the grave as the scriptwriters think she might have, telling viewers near the outset, "It wasn't robbery, it wasn't random. It was personal." And later: "You know, the bible tells us God is love. I've always believed that. But now I see it a little differently."
Terry Caffey, who obviously cooperated in this dramatization, eventually co-wrote a book titled
Terror By Night
. "I believe he survived for a reason," actress Penny says of her husband.
"I remember being angry at God," real Terry acknowledges.
There's a twist, of course. Otherwise ABC wouldn't be all that interested. And the overall presentation is compelling and effective, even if the words given to Penny may not really reflect her thinking.
The aforementioned indie music comes from the likes of Mr. Gnome, The Antlers, Marissa Nadler, Jana Hunteer and Sam Amidon. It's meant to be "haunting," and often is in tandem with actor re-enactments leading up to the grisly multiple murders.
Final Witness
has more texture and bite than most of TV's myriad explorations of the true crime realm. It pays equal attention to the victims while giving voice to at least one who never got a chance to say goodbye.
GRADE:
B-minus