Sy fy fo fum
03/17/10 02:23 PM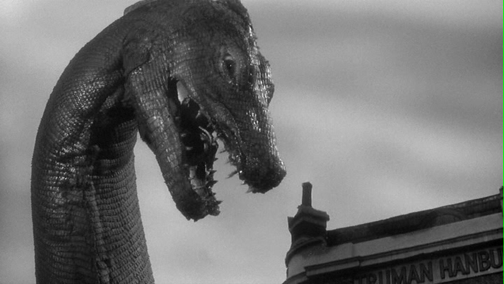 By ED BARK
Cable's syfy channel has just announced a new slate of original movies, some with titles that seem certain to come knockin' at Emmy time.
We're going to list six actual films either in the can or in development, plus the network's shorthand descriptions of them. We'll also mix in four fakes from the easily divined, decomposing mind of Uncle Barky. See if you can tell the difference. Phonies will be identified at the bottom below another monster picture.
1. Mongolian Death Worm
-- A treasure hunter who has been searching for a tomb containing Genghis Khan's treasure teams with a humanitarian UN health worker to stop the Mongolian Death Worms, awakened by experimental oil drilling in the Mongolian desert.
2. Mothman
-- The legendary West Virginia monster returns to exact revenge on five childhood friends who covered up an accidental killing.
3. Wink Martindale's Toupee Must Die!!!
-- The fabled game show host has his wig flipped during a swirling windstorm. It then goes on a wanton killing spree.
4. Mega Piranha
-- An unusual alliance tries to stop a mutant strain of giant ferocious piranhas that have escaped from the Amazon and are eating their way to Florida.
5. Bait Shops From Hell
-- A meteor shower hits an idyllic seaside town, turning fishing worms into giant, flesh-eating boas.
6. Sharktopus
-- Genetically engineered as a stealth weapon, a shark/octopus hybrid escapes captivity and goes on a killing rampage.
7. Stonehenge Apocalypse
-- When the giant stones of Stonehenge begin to move and cataclysms occur all over the earth, only a fringe radio talk show host who's an expert in UFOlogy figures out that the ancient monument is really alien technology.
8. Revenge of the Killer Bucky Badgers
-- A bratwurst spiked with radioactive dust from a sinister Maryland Terrapin turns the friendly University of Wisconsin mascot into a salivating, tuft-haired mutating death machine on the eve of the NCAA basketball tournament.
9. Scream of the Banshee
-- An archaeology professor unearths a dangerous relic, releasing a creature that can kill with her bone-splitting scream.
10. Paranormal Freak-Out
-- A popular but unstable radio psychic goes mad and becomes a shadowy serial ice pick killer after attending a Gary Busey film festival.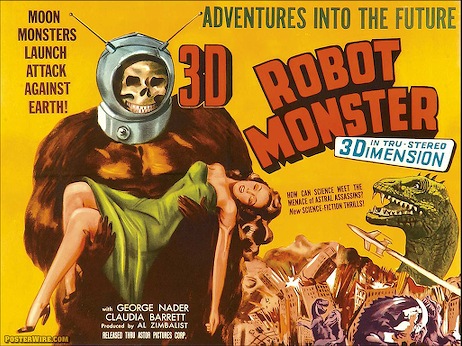 The fakes are
3, 5, 8
and
10
.