Friday Night Lights kicks off Season 4 with sharp new battle lines drawn
10/27/09 01:32 PM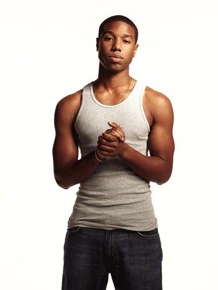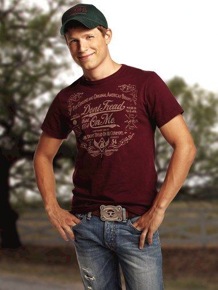 New players on Friday Night Lights: Michael B. Jordan as Vince Howard and Matt Lauria as Luke Cafferty. DirecTV photos
By ED BARK
Tensions run high and tempers are hot on the Season 4 kickoff of
Friday Night Lights
.
Wednesday's reboot (
8 p.m. central on DirecTV's "The 101 Network"
) features three fistfights, a volatile parents-principal meeting and a full-blown rage by Coach Eric Taylor (Kyle Chandler), who's been exiled via re-districting to butt-ugly, cash-poor, blackboard jungle-ish East Dillon High.
Unlike last year, NBC plans to wait until summer to air the new season's 13 scheduled episodes. For the relatively fortunate few with DirecTV, made-in-Austin
FNL
will be ancient history by then. Even on a mainstream network, this is the least-appreciated, most under-watched TV series since the Peacock's
Homicide: Life on the Street
, which came and went with nary a single Emmy nomination for best drama.
FNL
's fourth season mixes returning teens with a new foursome while retaining the core dynamic of Coach Taylor, his wife, Tami (Connie Britton) and their daughter, Julie (Aimee Teegarden). The previous season ended with Taylor power-played out of a head coaching position at West Dillon High, where his out-gunned wife remains as principal.
East Dillon, barren of topflight talent and resources, presents Taylor with a tougher rebuilding job than the Detroit Lions. Matter of fact, East Dillon goes by the name of Lions, but hasn't roared in years.
Those "zoned out" of West Dillon include returning senior Landry Clark (Jesse Plemons), a bit player on Taylor's old Panthers but a starter by necessity for East Dillon. The coach also inherits a potential star player in Vince Howard (Michael B. Jordan), who's dropped off by the cops after committing a series of "mostly non-violent offenses." His only real football experience, though, is with the Madden video game.
Next week's second episode introduces another possibly key player in Luke Cafferty (Matt Lauria), who'd been playing illegally for the West Dillon Panthers despite living in East Dillon territory. Other Season 4 additions are Jess Meriweather (Jurnee Smollett), a female East Dillon student with a football mind, and Becky Sproles (Madison Burge), 15-year-old daughter of a bar-tending mom bedded by recent West Dillon grad and star fullback Tim Riggins (Taylor Kitsch).
Riggins leaves college in a finger-snap, hoping to stay with his newly married brother Billy (Derek Phillips) while working at his auto repair shop. Another grad, former quarterback Matt Saracen (Zach Gilford), is taking art classes at Dillon Tech, where his teacher admonishes him for "drawing without a point of view." Car salesman/football addict Buddy Garrity (Brad Leland) thankfully is back, too. Every Texas-based TV series needs at least one quintessential good ol' boy to keep things in their proper perspective..
These first two episodes are as good as any in the
FNL
playbook. Coach Taylor, hung out to dry, finds himself at the mercy of a new team that represents the flip side of "Clear eyes, full hearts, can't lose." Meanwhile, Tami is fighting a bruising battle with West Dillon's parents and a basically demonic new coaching hierarchy. It's a terrific way to re-charge the series, with the inevitable have/have-not game between West and East Dillon looming huge on the West Texas horizon.
Devoted fans of
FNL
will remember University of Texas football coach Mack Brown making a cameo appearance in the first season. The second episode of Season 4 finds Texas Tech coach Mike Leach approaching Taylor at a gas station and urging him to "find your inner pirate." Taylor seems to think he's nuts, which is a pretty good bet in fact or fiction.
FNL
remains at the top of its game while also continuing to depict Texas as much more than a drawling board of cartoonish characters. That's basically a first on network television. And it's damned well appreciated even if the nation at large still has its eyes elsewhere.
GRADE:
A