The address is CBS -- even for prime-time's most-courted viewers
05/03/13 11:51 AM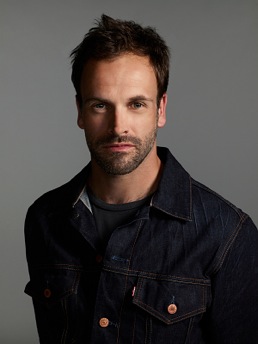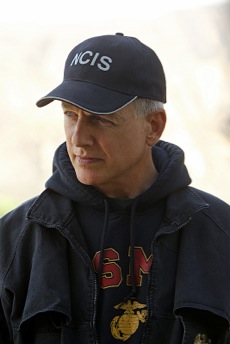 Jonny Lee Miller & Mark Harmon of Elementary & NCIS. CBS photos
By ED BARK
@unclebarkycom
George H.W. Bush was president, Joan Lunden still co-hosted
Good Morning America
and David Letterman continued to fester at NBC the last time this happened.
It was the close of the 1991-'92 television season, and CBS had just emerged as No. 1 in prime-time among advertiser-prized 18-to-49-year-olds. Now that's going to happen again after decades of jokes about skewing north of Forest Lawn and being America's most-watched network in nursing homes (which it probably still is).
Fox's eight-season winning streak in the key 18-to-49 demographic will come to an end when the 2012-'13 season officially concludes on Wednesday, May 22nd. Before that, ABC and NBC traded firsts. But as of the ratings week ending April 28th, CBS has an insurmountable lead of 3.7 million to 3.2 million over Fox, with NBC (3 million) and ABC (2.8 million) likewise out of contention.
CBS as usual will win in the total viewers margin, although this time it's a mega-rout. The network is averaging 12 million viewers in the season-to-date averages, followed by ABC (7.8 million), Fox (7.1 million) and NBC (7 million).
Back in '91'92, CBS' top 20-rated prime-time shows were
60 Minutes, Murphy Brown, Designing Women, Murder, She Wrote, Major Dad
, the
CBS Sunday Night Movie, Evening Shade
and
Northern Exposure
.
In the ongoing season, its big hitters include
NCIS
and its L.A. spinoff,
The Big Bang Theory, Person of Interest, Elementary, Two and a Half Men, Blue Bloods
, the latest editions of
Survivor
and again,
60 Minutes
.
It's true that CBS still has a far lower percentage of 18-to-49-year-olds than any of its rivals. But there's power in tonnage. And
NCIS
' overall haul of 17.3 million viewers for its April 23rd episode included 3.6 million in the 18-to-49 age range. Fox's
American Idol
drew 4.1 million 18-to-49-year-olds last week for its Wednesday performance show and 3.5 million for the Thursday results edition. That's close to being a wash, with
Idol
continuing to trend downward. And who would have ever thought that
NCIS
basically would reach parity with
Idol
on the 18-to-49 scorecard while blowing it out in the total viewer Nielsens. (
Idol
's totals were 12.4 million and 11.4 million last week.)
CBS otherwise punishes
Idol
on a weekly basis whenever a new episode of its biggest 18-to-49 performer,
Big Bang Theory
, competes with the first half-hour of
Idol
's Thursday results show. Last week,
Big Bang
had 5.7 million viewers in this age range.
Prime-time's most popular network, now by any important measurement, still suffers from a lack of buzz-worthy shows.
Big Bang
and
The Good Wife
garner some attention. But far more blog blab is devoted to dissecting episodes of NBC's
Community
or
Parks & Recreation
while fretting whether either little-watched comedy will return next season. Both are deemed to be cooler, smarter shows than a flabby old episode of CBS'
Blue Bloods
, which last week ranked 14th in prime-time with 10.5 million viewers despite its Friday habitat. (Only Saturday is a lower TV viewing night.)
CBS' seemingly never-ending string of successful "procedural" crime shows is not an optimum way to attract attention from TV critics, including this one. Still, attention should be paid -- at least now and then -- to the lone Big 4 broadcast network that continues to laugh in the face of its myriad cable competitors. CBS is still making the old broadcast model work -- and without three or more hours worth of "reality" competition shows each week. Think of where NBC, ABC and Fox would be this season without
The Voice, Dancing with the Stars
and even a declining
Idol
.
The Big Four broadcast networks -- and little CW -- all will announce their new fall schedules the week of May 13th. And CBS has "problems" its rivals would all love to have. Three of its "on the bubble" crime dramas --
CSI: NY, Vegas
and
Golden Boy
-- still have total viewer ratings that would make them top-of-the-rung hits in the ABC, NBC or Fox lineups. Still, you've gotta keep replenishing the inventory.
Whatever its scheduling decisions, CBS will march into next season as the No. 1 network among 18-to-49-year-olds for the first time in 21 years. So save the Depends jokes for the also-rans while CBS celebrates by trading in some of its old Buicks for a few skateboards.
Email comments or questions to:
unclebarky@verizon.net