Fox's Glee gives it the old golly gee
05/19/09 05:27 AM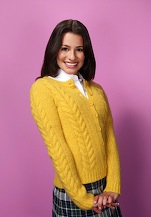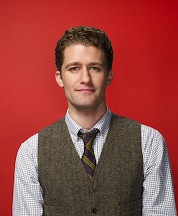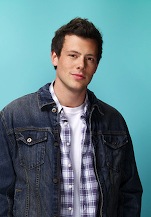 Glee principals Lea Michele, Matthew Morrison and Cory Monteith.
Premiering:
Tuesday, May 19th at 8 p.m. (central) on Fox
Starring:
Matthew Morrison, Lea Michele, Cory Monteith, Jessalyn Gilsig, Jayma Mays, Jane Lynch, Chris Colfer, Kevin McHale, Jenna Ushkowitz, Mark Salling, Amber Riley, Dianna Agron
Produced by:
Ryan Murphy, Brad Falchuk, Dante Di Loreto
By ED BARK
This might seem like Simon Cowell dampening another double gush by fellow
American Idol
judges Paula Abdul and Kara DioGuardi.
For all of its on-air buildup -- including a super-gush by the Rupert Murdoch-owned
New York Post
-- Tuesday's "special preview" of Fox's
Glee
is merely good, not super-duper great.
It's
High School Musical
with a more adult motif, centering on a crushingly cute teacher determined to return his high school's post-pubescent Mickey Mouse Club to its former glory. Behind the camera is Ryan Murphy, who certainly isn't repeating himself. He's otherwise best known as the producer of FX's
Nip/Tuck
.
Watchable and at times even lovable,
Glee
deploys most of the standard cliches in moving toward its promised land. Glee Club maestro Will Schuester (Matthew Morrison) of course can find nothing but a handful of outcasts to join his singin'/dancin' crusade. Then along comes closeted show-stopper Finn Hudson (Cory Monteith), who's also the McKinley High football team's star quarterback.
His teammates of course think he's gone sissy on them. Particularly a thug named Puck (Mark Salling), who looks like a 25-year-old parolee from San Quentin. But by the end of Tuesday's opener, Finn has unshackled all inhibitions and is singin' up a storm with oft-taunted Rachel Berry (Lea Michele), who at the very least sees herself as the next Kristen Chenoweth.
Amid all of this,
Glee
's breakout character may be throaty cheerleading coach Sue Sylvester (Jane Lynch). But alas, the actress playing her is billed only as a "guest star." They're going to have to remedy that.
Sylvester makes
Glee
's first impression while whipping her squad into shape as another school year begins.
"Ya think this is hard?" she barks. Try being water-boarded. That's hard."
Meanwhile, Will sees a Glee Club void when its previous director, Sandy Ryerson (another delish, scene-stealing performance by Dallasite Stephen Tobolowsky), leaves school and becomes a medicinal marijuana dealer.
You've probably already seen this scene a dozen or more times already during the
Glee
promotional blitz. It's the one where Will says, "I'd like to take over Glee Club." And principal Figgins (Iqbal Theba) shoots back, "Would you like to captain the Titanic, too?"
Back home, Will has that sinking feeling. Terri Schuester (Jessalyn Gilsig), his wife of five years, is a shopaholic who wants him to get a real job. "It's not a bad thing to want things," he's told.
Will's true soulmate, who still pines for him, is fellow teacher Emma Pillsbury (Jayma Mays). But complications arise, which won't be divulged here even though you might see them coming.
Billed as a "musical comedy" in Fox press materials,
Glee
can be cute 'n' funny as well as sappy and predictable. Its musical selections Tuesday night include Amy Winehouse's "Rehab" (performed by Ohio's state champion glee club); Peter, Paul and Mary's "Leaving On a Jet Plane" and Journey's "Don't Stop Believing."
The latter pop anthem closes
Glee
, as it did with
The Sopranos
' controversial finale. But
Glee
's not going anywhere. It's already slotted on Fox's fall schedule, to be suitably paired with
So You Think You Can Dance
on Wednesday nights.
What
Glee
isn't -- thankfully -- is yet another "procedural" crime hour. It dares to be different, even if it's also hoping to ride the coattails of Disney's
HSM
.
By the end of Monday's first hour, the show's band of misfits already has become amazingly accomplished on stage. Their learning curve unaccountably flattens out in a hurry.
Glee
itself falls appreciably short of amazing but does manage to tantalize. It has ample room to bloom, grow and get its groove on. Or as Will says in closing, "Good, guys. That's a 9. We need a 10."
For now,
Glee
itself is a 7.
GRADE:
B