Diff'rent strokes keep Borgnine rolling
08/19/08 01:50 PM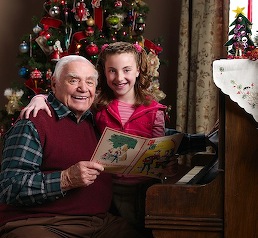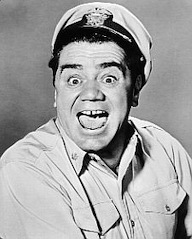 By ED BARK
Hmm, Ernest Borgnine didn't impart this particular piece of information while promoting Hallmark Channel's
A Grandpa For Christmas
last year.
The former
McHale's Navy
star laughed it up about turning 90 -- in a very gee-rated way -- while sitting next to his cute little co-star, Juliette Goglia. TV critics, including yours truly, marveled at the bounce in Borgnine's step.
Time marches on, though, and Borgnine now is 91 and with a book to promote. While recently flogging his new autobiography
Ernie
on
Fox & Friends
, he initially demurred when asked, "What's the secret?"
"I don't dare tell you," Borgnine said before leaning over and half-whispering the very audible naked truth. You might say it was a magic moment, capped by co-host Steve Doocy exclaiming, "I just shook his hand!"
There are far worse ways to grow old. Have a look: