TCM plans 24-hour salute to Elizabeth Taylor
03/23/11 12:42 PM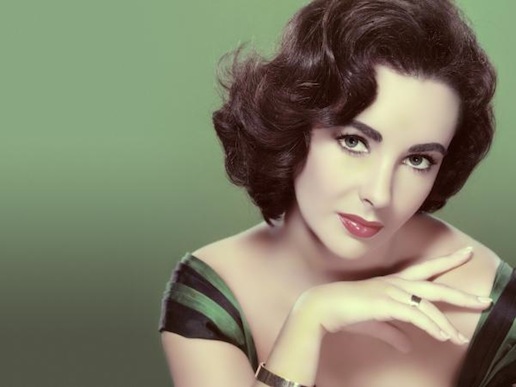 By ED BARK
Elizabeth Taylor, queen of the big screen and a bounteous feast for the snippy tabloids, is dead at age 79 after a to-die-for show biz career.
Turner Classic Movies
has many of her most memorable movies in its vault. And the network will reel them off one by one on Sunday, April 10th, beginning with a 5 a.m. (central) showing of 1943's
Lassie Come Home
.
Also included are her two Oscar-winning performances, in 1960's
Butterfield 8
(7 p.m.) and in 1966's
Who's Afraid of Virginia Woolf?
(9 p.m.). Other films in the mix:
Cat on a Hot Tin Roof
(5 p.m.),
National Velvet
(6:30 a.m.),
Raintree County
(1:45 p.m.) and
Giant
(11:30 p.m.).
In later years, Taylor succumbed to a series of mostly forgettable made-for-TV movies and miniseries, although CBS' 1985 presentation of
Malice In Wonderland
proved to be a fun romp. She played Hollywood gossip columnist Louella Parsons opposite Jane Alexander's portrayal of her arch rival, Hedda Hopper.
Her worst TV outing, NBC's 1989 remake of
Sweet Bird of Youth
, paired her with future
NCIS
star Mark Harmon. She also was among the parade of big-name drop-ins on ABC's 1985
North and South
miniseries. And in 1995, Taylor was the subject of NBC's
Liz: The Elizabeth Taylor Story
, in which she was played by former
Twin Peaks
co-star Sherilyn Fenn.
Taylor's last credit was as the voice of "God's Girlfriend" in an episode of the short-lived 2000 NBC animated series,
God, the Devil and Bob
. That particular half-hour never aired on NBC, which accommodated just four episodes of the controversial cartoon before canceling it. But the Cartoon Network's "Adult Swim" block began showing the series earlier this year, with Taylor's episode shown for the first time on Saturday, March 19th, just four days before her death.
She is best seen and heard, of course, in the feature films that made her internationally famous. So circle April 10th on your calendars. Elizabeth Taylor may have been a diva of the first order. But her assorted husbands and many-splendored movie roles made her the signature star of her times. She knew how to work it -- perhaps better than any screen star before or since. Her funeral should really be somethin'.