Where have you gone, Joe Piscopo? Today's your birthday
06/17/09 01:06 PM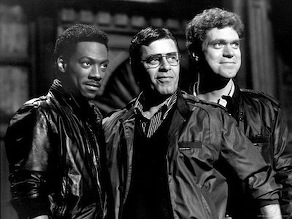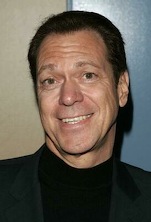 By ED BARK
Joe Piscopo
occasionally is referenced in these spaces, and for reasons he likely wouldn't appreciate.
Few
Saturday Night Live
stars have fallen as far, to the point where Joe apparently can't even get on his old network's desultory
I'm A Celebrity . . . Get Me Out of Here
. That's gotta hurt.
But today, June 17th, is Piscopo's 58th birthday. So there's reason to celebrate him for an
SNL
tenure (1980-84) during which he and Eddie Murphy pretty much carried the show and saved it from cancellation. They also were best friends.
Piscopo used to do killer impressions of Frank Sinatra and David Letterman among many. But unlike Murphy, he had no post-
SNL
movie career, unless you're counting his portrayal of Danny Vermin in
Johnny Dangerously
.
From the TV time capsule, here's Joe donning fake teeth and doing Letterman while the genuine article shared a couch with him on a 1987 episode of Johnny Carson's
Tonight Show
. How many of us can say as much?