NBC's post-Olympics schedule without Heroes but with another Trump card
12/14/09 02:05 PM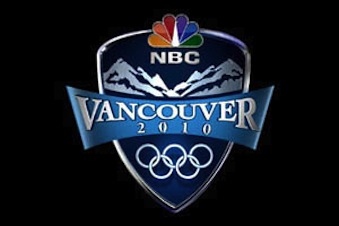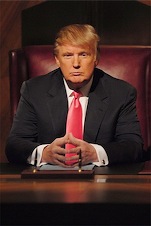 By ED BARK
Heroes
is out -- possibly for good -- but former Illinois governor Rod Blagojevich has another gig on NBC's post-Winter Olympics prime-time lineup, announced Monday.
Heroes
will have its Season 4 finale on Monday, Feb. 8th, says the Peacock. A prolonged ratings freefall makes it a long-shot to return next fall, although the once red hot series bulks up a bit when DVR viewership is factored in.
Blagojevich, whose wife was a member of NBC's
I'm A Celebrity . . . Get Me Out of Here
cast, has landed his own spot on
Celebrity Apprentice 3
, scheduled to infect the network's lineup in two-hour weekly doses, beginning Sunday, March 14th. Other contestants under Donald Trump's thumb include Darryl Strawberry, Sinbad, Sharon Osbourne and Cyndi Lauper.
Sundays also will house
The Marriage Ref
, a so-called "hilarious comedy panel series" produced by Jerry Seinfeld. It also premieres on March 14th.
The scripted drama series
Parenthood
, originally announced for this fall, gets a delayed premiere on Monday, March 1st following
Chuck
, which relaunches on Sunday Jan. 10th with back-to-back episodes before moving to its regular night.
Parenthood
, from Ron Howard and Brian Grazer, has an ensemble cast that includes Peter Krause, Lauren Graham, Craig T. Nelson and Bonnie Bedelia. An earlier 1990 NBC adaptation of the hit film --- also produced by Howard/Grazer -- included Leonardo DiCaprio, Thora Birch, Ed Begley Jr. and David Arquette.
NBC again will fill two hours of Tuesday nights with
the Biggest Loser
, bragging that competitor Michael Ventrella, a 30-year-old deejay from Chicago, is its all-time heavyweight at 526 pounds.
There also are two duos from Texas. Melissa Morgan and her husband, Lance, hail from Aspermont. Mother-daughter Cherita and Vicky Andrews call Houston home.
Of NBC's 22 weekly prime-time hours, 12 are unscripted. The 10 scripted hours included three drama series reruns on Saturday nights.
NBC will telecast the Winter Olympics from Vancouver on Feb. 12-28.
***
How many times can they do this?
History Channel has announced an eight-hour scripted miniseries titled
The Kennedys
. But the network's president and GM, Nancy Dubuc, says the network will be "telling this saga in a way that has never been done before, crossing the lines of personal and political."
Yeah, like that's never been done before.
There's no air date or cast yet for History Channel's first-ever scripted series, which won't premiere until 2011. Actors who have played JFK in previous Kennedy TV productions include Martin Sheen, Tim Matheson, William Petersen, Patrick Dempsey, Stephen Collins, Steven Weber, James Franciscus, William Devane and Paul Rudd.
And as Jacqueline Kennedy, we've had Jaclyn Smith, Jacqueline Bissett, Jeanne Tripplehorn, Roma Downey, Blair Brown, etc., etc.