Only tipsy with power this time: unclebarky.com hits on two of Idol's latest three finalists
02/27/09 11:04 AM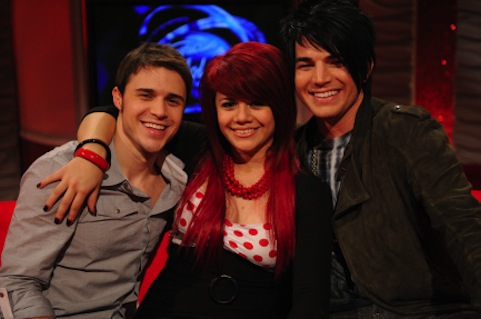 Idol finalists Kris Allen, Allison Iraheta, Adam Lambert Fox photo
By ED BARK
Your friendly
American Idol
idolator correctly picked
two of the three finalists
to emerge from Thursday's 12 hopefuls.
Allison Iraheta and Adam Lambert made the top 12 as predicted but I missed on Kris Allen, instead succumbing to the bizarre song stylings of Nick Mitchell a k a "Norman Gentle."
That makes it five out of six on unclebarky. com's scorecard after
hitting on all three
of last week's chosen trio -- Alexis Grace, Danny Gokey, Michael Sarver.
Three more finalists will be voted into the top 12 next Wednesday before the judges resurrect three viewer castoffs on Thursday's first-ever "wild card" show.