CBS tells truth -- and BS's -- in two new publicity releases
04/02/10 10:29 AM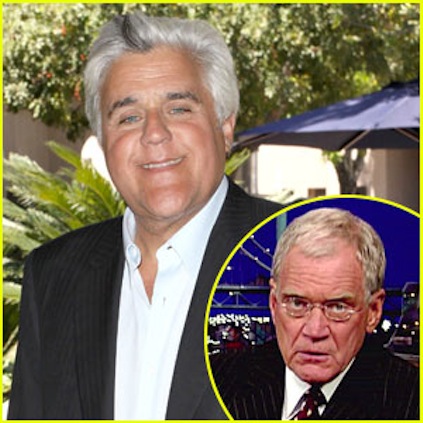 By ED BARK
Two CBS publicity releases came this way this week. One gets an A-plus for telling it like it actually is on
The Early Show
. The other merits an F-minus for its declaration of victory for David Letterman over Jay Leno.
Let's look at the truth-teller first.
"Rebecca Jarvis Named Newsreader for
The Early Show
, Saturday edition," CBS said in a notably refreshing release. It also billed Erica Hill as a newsreader when she was announced as the weekday
Early Show
's newest addition last January.
That's what they are -- newsreaders. But NBC's
Today
and ABC's
Good Morning America
persist in sticking the "news anchor" tag on Ann Curry and Juju Chang.
Jarvis, who joins CBS from CNBC, also will be a business and economics correspondent for CBS News. Maybe she's not all that thrilled to be called a "newsreader" instead of an anchor. But if the actuality fits, then wear it. Reading the news from a TelePrompTer basically is what Jarvis, Curry and Chang all do on their respective morning shows. But CBS is the only network
not
to read something else into that. So it deserves a round of applause on this front.
Now to the very bald-faced truth-stretcher.
"
Late Show
Wins 1Q (the first quarter of Jan.-March) over
The Tonight Show
in Viewers for the First Time Since 1995," CBS trumpeted. The network says that David Letterman's
Late Show
averaged 3.93 million viewers to
Tonight
's 3.71 million.
OK, and just what was Letterman up against? He battled the last nights of Conan O'Brien -- whom he'd already been beating like a drum -- from Jan. 1-22. Then came three weeks worth of
Tonight Show
reruns before NBC's Winter Olympics preempted
Tonight
entirely from Feb. 12th until Jay Leno returned to late night on March 1st.
In the four full weeks since then, Leno has outdrawn Letterman every night in total viewers and has been #1 on all but one night among advertiser-coveted 18-to-49-year-olds. In their latest weekly matchup -- March 22-26 -- Leno averaged 4.37 million viewers to Letterman's 3.55 million. During the entire four-week span, Leno led Letterman by 4.9 million to 4.1 million.
Proclaiming Letterman the winner of the year's first quarter is like saying that O'Brien was No. 1 in late night among his parents and siblings. Even Dave is probably embarrassed by what CBS put out. The network otherwise has been mum on the four weeks he's spent trailing Leno.