"The Beav" hits 60.
06/02/08 05:15 AM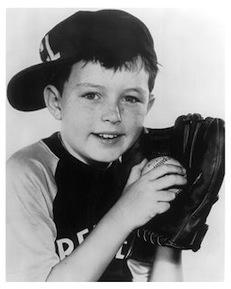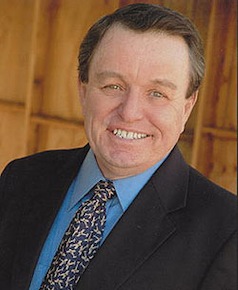 By ED BARK
Time marches on, sometimes at a gallop. That must be why today, June 2nd, is the 60th birthday of Jerry Mathers.
He's the onetime Theodore "Beaver" Cleaver of course. Still timeless in black-and-white, "The Beav" and his older brother, Wally (a now 63-year-old Tony Dow), messed up throughout the late 1950s and early '60s on
Leave It to Beaver
.
Urban legend later had it that Mathers was killed in Vietnam. But he wasn't. In fact, I remember a night in the mid-1980s when yours truly and some less than sober TV critic friends dialed up Mathers' hotel room at the Arizona Biltmore during CBS' portion of network TV's annual summer "press tour." It was well past midnight, and we wondered whether he'd do an interview with us on a moment's notice rather than make us all get up for a scheduled mid-morning session tied to the new movie
Still the Beaver
.
"Aw gee, fellas, I'm pretty tired," Mathers said, begging off. And that was that.
Here's a vintage commercial in which Beaver hawks Purina Dog Chow in tandem with his grade school teacher, Miss Alice Landers (Sue Randall). Happy birthday to ya. Sleep in.