CBS again keeps showing improvement while NBC circles drain
09/30/09 11:25 AM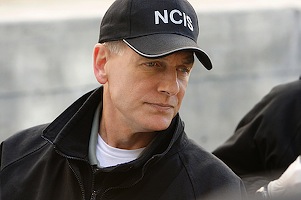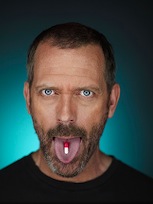 NCIS and House score for CBS/Fox in season's first week.
By ED BARK
CBS continued its summer-long upsides in the first week of the new TV season. It's again the only network to register year-to-year national gains in prime-time's two principal ratings measurements.
Paced by
NCIS
and
NCIS: Los Angeles
, CBS led the way in total viewers with a week-long average of 11.8 million for the period of Sept. 21-27. That's a 4 percent increase over last season's launch week.
CBS ranked second, behind ABC, among advertiser-coveted 18-to-49-year-olds, but improved by 3 percent. Fox, in the No. 3 spot, also showed a 3 percent increase over the previous year. ABC, despite its win, fell 13 percent while fourth-place NBC plunged 18 percent.
Based on Nielsen Media Research's official report, here are the overall first-week averages in both ratings food groups:
TOTAL VIEWERS
CBS -- 11.8 million (+4%)
ABC -- 11 million (-10%)
NBC -- 7.6 million (-9%)
Fox -- 7.3 million (-2%)
18-to-49-YEAR-OLDS
ABC -- 4.4 million (-13%)
CBS -- 4.2 million (+3%)
Fox -- 4.1 million (+3&)
NBC -- 3.5 million (-18%)
NCIS
and
NCIS: Los Angeles
led the week in total viewers with 20.6 million and 18.7 million respectively.
NBC's
Sunday Night Football
, virtually single-handedly keeping the Peacock afloat, had the most 18-to-49-year-olds (8.901 million) in a photo finish with Fox's runner-up
House
(8.862 million) and ABC's third-place
Grey's Anatomy
(8.848 million).
Of the week's five editions of NBC's
The Jay Leno Show
, Tuesday's was the most-watched with 6.9 million total viewers. That ranked it just 50th for the week. Excepting the Tuesday and Wednesday editions, Leno was outdrawn by Wednesday's episode of Univision's
Mana Para Siempre
.
Also, NBC had just one program in the top 40 (No. 39
Mercy
) other than
Sunday Night Football
and its pre-game shows.
Here's the rundown of new scripted series and the total audiences for their premiere episodes in the season's first week:
NCIS: Los Angeles -- 18.7 million
The Good Wife (CBS) -- 13.7 million
Modern Family (ABC) -- 12.6 million
FlashForward (ABC) -- 12.5 million
Cougar Town (ABC) -- 11.3 million
The Forgotten (ABC) and The Cleveland Show (Fox) -- 9.5 million
Accidentally On Purpose (CBS) -- 8.9 million
Eastwick (ABC) -- 8.5 million
Mercy (NBC) -- 8.4 million
Brothers (Fox) -- 2.7 million
Or to put it another way,
Brothers
clearly is DOA, as is Fox's companion Friday night entry, the returning
Dollhouse
. It had just 2.5 million viewers.
The top cable attraction in the season's first week, ESPN's
Monday Night Football
game between the Colts and Dolphins, had 14.7 million total viewers. That would have ranked it 13th among all prime-time programs, a rung above the season premiere of CBS'
CSI: Miami
.