Blaring commercials could be toned down; political ads might be ramped up
10/04/10 01:15 PM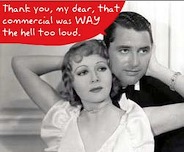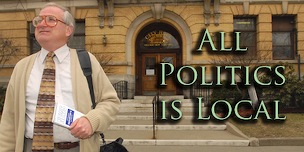 By ED BARK
There apparently is no political constituency for commercials that are louder than the programming they interrupt.
So in a shocking display of bipartisanship, Senate Democrats and Republicans have unanimously passed a bill that would prohibit such mega-phoning. An earlier, roughly similar bill previously passed the House, so a little tweaking will be necessary before the Commercial Advertisement Loudness Mitigation Act (yes, that's really what it's called) can become law.
Unfortunately, that can't happen until after the Nov. 2nd mid-term elections, with the two parties pounding away at each other until then.
***
On another front with political implications, ABC is the first network to authorize what it calls the "ground-breaking" Ad Inventory Exchange System with its affiliate body, which includes WFAA8 in Dallas.
Under the measure, local stations will be able to purchase additional commercial time from ABC beyond their smallish windows during network programming. Stations opting to do this could then sell that time for higher rates if there are enough willing area customers.
ABC says it will offer its first such opportunities during the last two weeks of October, when political ad buying is likely to be at its peak in many markets. In D-FW that potentially would mean more prime-time ads for Gov. Rick Perry and his Democratic opponent, Bill White, during ABC series such as
Grey's Anatomy, Modern Family
and maybe even
Dancing with the Stars
.
The measure also might be tried during the holiday shopping season.
"With this groundbreaking announcement, we're creating a new industry paradigm, one that benefits both the network and our affiliates," Disney/ABC Television Group co-chairman Anne Sweeney said in a statement.
WFAA8 president and general manager Mike Devlin has not returned an email asking for comment on how his station might benefit from this arrangement and whether it in fact is "groundbreaking."