Hume calls Tiger home; hue and cry ensues
01/05/10 09:34 AM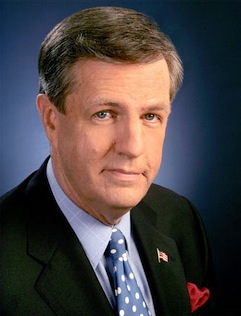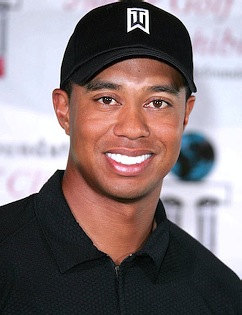 By ED BARK
Brit Hume, the retired Fox news anchor now serving as a part-time commentator, is not known as a buttery, soft-serve guy.
His opinions can be blunt and brusque, particularly when delivered on
Fox News Sunday
. Hume's latest missive, disseminated on the Jan. 3rd edition, has generated a brisk counter-attack from
some quarters
. He pointedly called on wayward golfer Tiger Woods to give Christianity a chance and reconsider his stated Buddhist faith. The comments came in the context of his New Year's message to Woods, who has not been glimpsed in public since his exhaustively chronicled Thanksgiving night smashup and resultant disclosure of extramarital affairs.
"He is said to be a Buddhist," Hume said. "I don't think that faith offers the kind of forgiveness and redemption that is offered by the Christian faith." He then urged Woods to "turn to the Christian faith and you can make a total recovery and be a great example to the world."
You can't push a much hotter button than pitting one religion against another. Still, Hume's opinions are his own, and he continued to own up to them on Monday's edition of Fox News Channel's
The O'Reilly Factor
.
"Was that proselytizing?" the host asked him.
"I don't think so," Hume replied, adding, "I was really meaning to say in those comments yesterday more about Christianity than anything else."
Well, he clearly
was
proselytizing. But in this particular forum -- and with Hume no longer in the anchoring business -- he's free to say what he feels and believes. Viewers and his bosses then will decide whether to chastise him or not.
All of this stuff about church and state lamentably has gotten pretty outmoded anyway, at least concerning what TV news people should and shouldn't do. NBC anchor Brian Williams hosts
Saturday Night Live
and later participates in his network's elongated
"multi-platform" publicizing
of Jon Bon Jovi's new CD. CBS anchor Katie Couric showcases video of herself doing a
handstand at a yoga retreat
during the 2008 Democratic National Convention. CNN anchor Anderson Cooper, who formerly hosted ABC's
The Mole
, continues to regularly sit in for Regis Philbin on
Live with Regis and Kelly
.
TV critics -- guilty, your honor -- can and have railed against all these perceived transgressions. To little avail, though. And in the case of Hume, maybe there's really nothing to rail against in terms of a commentator exercising his right to free speech. He made his point and now will be subjected to the consequences, mainly in the blob-like "blogosphere," where no contentious comment goes unpunished.
Here's video of Hume's exhortation to Woods: