Sneak preview: House's 6th season premiere
08/28/09 12:11 PM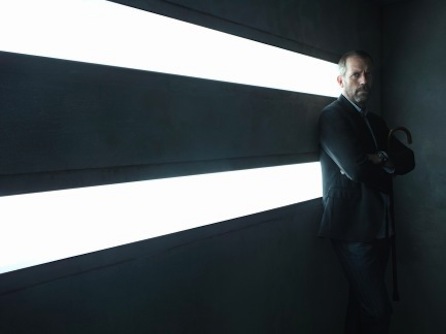 By ED BARK
September's nearing, as is network TV's new fall season. So as clips become available, we'll be giving you sneak peeks of selected favorites.
A good way to start is with Fox's not-so-good Dr. Gregory House. Delusional and drug-addicted, he was dropped off at Mayfield Psychiatric Hospital in the last scene of
House
's fifth season.
This clip from the Sept. 21st two-hour season premiere finds House (Hugh Laurie) happily tormenting some of his fellow patients during a pickup basketball game. In other words, his asocial behavior remains at full throttle, which could extend his stay.