Encore, encore for Curb, Parenthood
04/20/10 02:55 PM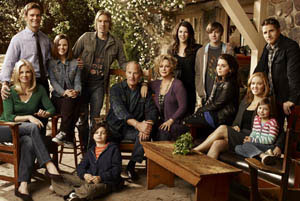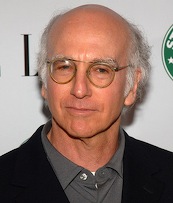 By ED BARK
HBO's
Curb Your Enthusiasm
will round another corner into Season 8 while NBC has greenlighted
Parenthood
for a sophomore year.
Both announcements were made Tuesday by the series' respective networks.
Curb
star Larry David, who's also the show's executive producer, chipped in with a typically sardonic quote.
"After much soul searching -- and by the way, it was nowhere to be found -- I have decided to do another season of
Curb
," he said. "I look forward to the end of shooting, when I can once again resume the hunt for my elusive soul. I know it's here somewhere or perhaps in the rugged mountainous regions of Pakistan."
Curb
, which last season featured a mock
Seinfeld
reunion special, will do the usual 10 episodes, which are due sometime in 2011.
Parenthood
, which premiered in early March and airs on Tuesdays at 9 p.m. (central), is the second TV series based on Ron Howard's 1989 feature film. It has been doing particularly well with advertiser-craved 18-to-49-year-olds and also ranks among prime-time's top 10 in homes within that age group that have incomes of $100,000 or more, says NBC.
Angela Bromstad, president of prime-time entertainment for NBC and Universal Media Studios, praised "the fearless creativity" of the show's producers and "the extraordinary performances" of its ensemble cast, led by Craig T. Nelson, Lauren Graham and Peter Krause.