Ed McMahon in days of yore, as recalled by transplanted North Texan Kent Fannon
06/23/09 12:39 PM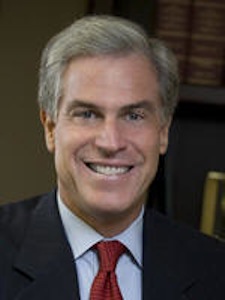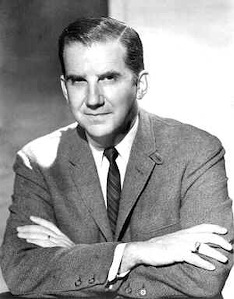 Kent Fannon knew Ed McMahon in the old black & white days.
Kent Fannon, executive vice president at Irving-based
D'Antoni Partners, Inc
. and formerly with KERA-TV (Channel 13), has some unique and lasting memories of the late Ed McMahon, who died Tuesday at age 86.
McMahon's late son, Mike, was in his high school class of 1970 in Bronxville, NY. McMahon was part of that community during
The Tonight Show's
tenure in New York City, which ended when NBC and host Johnny Carson took the show to Burbank in May 1972.
Here are some anecdotes from Kent, written for unclebarky.com:
Ed Bark
***
"Ed's late son, Mike, was a halfback on our small NY suburban town's varsity football team, and Ed would try to come to every game. During a 5-year period ending in 1968, we had the New York metro area's longest winning streak, and were often the lead story in the
NY Times
Sunday high school football section.
Every Monday night on
The Tonight Show
, Johnny would ask Ed how Mike's team did the previous Saturday. And Ed wold again report we won, but without ever naming the town even though Johnny constantly tried to get him to identify us.
One Monday, Johnny instead asked Ed where Mike's team was playing next. And without thinking, Ed said, 'In Irvington.' Johnny proceeded to go off on a riff about that town, which of course pegged us. Ed did come to the game, and suffered tremendous verbal abuse. And our players said it was the most physical beating they had ever taken. But we won 6-0."
***
"Every holiday season we had a village Christmas tree lot staffed by volunteers, where the proceeds were for the benefit of a local orphanage. Knowing he could help draw sales, Ed would work at that lot as many nights as possible, sometimes in the bitter cold, trying to sell trees, offering hot chocolate, making people laugh, or anything else that would draw a crowd."
***
"We had a tradition of a post-graduation party at a classmate's house. Besides the hosts, my parents and Mr. and Mrs. McMahon were the chaperones for our class party. As the legal drinking age in NY state was 18 at that time, my mom and Mrs. McMahon sat on the front porch and collected our car keys. If you couldn't say goodnight by name to my mother and Mrs. McMahon, you didn't get your keys back. While my good-natured father made sure he was the proper chaperone, Ed spent the entire night mingling with us, telling jokes and stories, with his laugh booming throughout the evening."