Hank, Dollhouse join evictee list
11/11/09 04:53 PM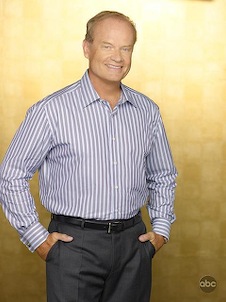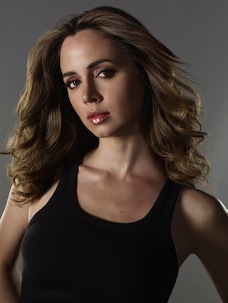 Kelsey Grammer of ABC's Hank; Eliza Dushku of Fox's Dollhouse.
By ED BARK
After minimal herding in the early going, TV's cancellation corral is starting to fill up.
News came Wednesday of two demises. ABC's
Hank
, starring Kelsey Grammer, already has been pulled as the network's Wednesday night leadoff hitter, and isn't scheduled to return.
Fox's
Dollhouse
, in its sophomore year, will go out of production after this season's initial order of 13 episodes is completed, the network announced. As of this writing, the series finale is scheduled for Jan. 22nd.
This marks two successive quick yanks for Grammer, whose recent
Back to You
sitcom on Fox was canceled after its first season. Grammer isn't at all used to this sort of treatment. He earlier played the same character, pompous psychiatrist Frasier Crane, for 20 consecutive years beginning on
Cheers
and ending on
Frasier
, which left NBC at the end of the 2003-'04 season.
The cancellation of
Dollhouse
also is a second rude awakening for producer Joss Whedon, whose
Buffy, the Vampire Slayer
made him one of TV's fave rave
artistes
. Whedon's
Firefly
also got short shrift from Fox.
On his
whedonesque.com
blog, Whedon said in part, "I'm grateful that we got to put it on, and then come back and put it on again. I'm off to pursue internet ventures/binge drinking. Possibly that relaxation thing I've read so much about."
As earlier announced, ABC's
Eastwick
and NBC's
Trauma
also will be dropped after their 13-episode orders run out.
Numb3rs
' number also might be up. CBS recently announced that it was cutting the crime drama's full-season 22-episode order to 16. The series premiered on Jan. 23, 2005 and has been a staple of CBS' Friday night schedule ever since.