"Hello, I'm Morley, I'm Lesley -- and this is your No.1-rated 60 Minutes."
11/11/08 06:33 PM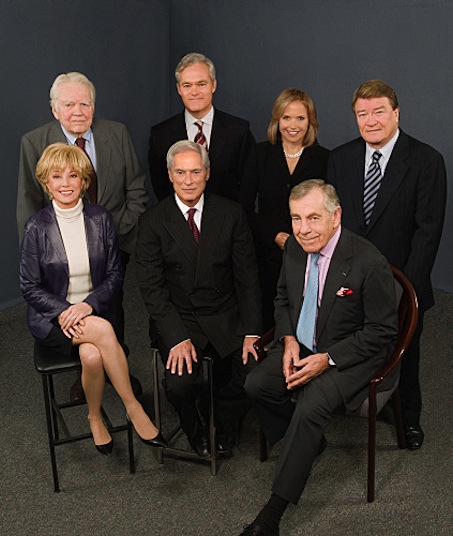 By ED BARK
Seems like old times. CBS'
60 Minutes
keeps on ticking and, for one shining week at least, also topped all prime-time programs in total viewers.
The grandfather clock of the TV news magazine genre drew 18.5 million viewers nationally for Sunday night's edition, edging CBS'
CSI: Crime Scene Investigation
(18.2 million) to rank No. 1 for the week of Nov. 3-9, according to Nielsen Media Research.
It's the program's biggest viewer haul since Nov. 4, 2007.
60 Minutes
topped the field with Steve Kroft's opening interview of president-elect Barack Obama's top campaign strategists; Scott Pelley's investigation of toxic electronic waste being illegally transported from the U.S. to polluted China dumps; and Morley Safer's profile of Ted Turner, whose first authorized biography is new in bookstores.
60 Minutes
also placed 11th among advertiser-craved 18-to-49-year-olds, where it traditionally has finished far down the rung. The program premiered on Sept. 24, 1968 and hit prime-time's season-ending Top 10 for the first time in 1977-78.
That began a run of 22 out of 23 consecutive seasons in the Top 10, interrupted only by an 11th place finish in the 1996-97 season.
60 Minutes
ranked No.1 for three consecutive seasons, from 1991-92 to 1993-94. It tied tied for 18th last season in total viewers.