Revamped Football Night In America means bigger NBC presence at regular season debut of Jerry's Palace
08/26/09 12:51 PM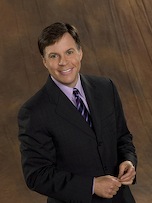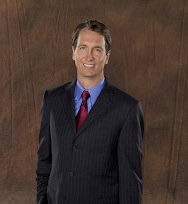 Footballers Al Michaels, Bob Costas and Cris Collinsworth. NBC photos
By ED BARK
A just-announced new look for NBC's pre-game
Football Night In America
will put host Bob Costas on site rather than out-of-pocket at NBC's Rockefeller Plaza.
That means a bigger splash for host cities, including the inaugural Sept. 20th regular season game at the Dallas Cowboys' new stadium in Arlington, with the New York Giants visiting.
Costas will be joined by the new
Sunday Night Football
broadcast team of Al Michaels and Cris Collinsworth, who replaces the retired John Madden.
NBC Sports president Dick Ebersol says in a statement that having the three of them together in various football emporiums "adds an immediacy that makes
Sunday Night Football
an even bigger event."
Michaels is a bit more pragmatic, noting that getting Costas out of the studio "green room" in New York "will save 20-25 percent of the catering budget and should provide an immediate boost for GE stock."
Back in the Big Apple, Dan Patrick and Keith Olbermann will remain in play on the pre-game show. They'll be joined by former Indianapolis Colts coach Tony Dungy, ex-New England Patriots safety Rodney Harrison and
Sports Illustrated
's Peter King.
The spectacle-rich Cowboys-Giants matchup will air on
Sunday Night Football
opposite the prime-time Emmy Awards on CBS. That's very bad news for TV's "crown jewel" in the nation's No. 1 and No. 5 TV markets -- let alone in the rest of the country.