10/24/12 08:58 AM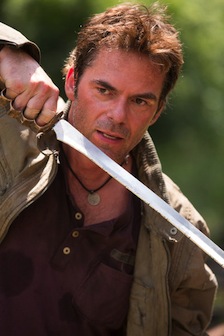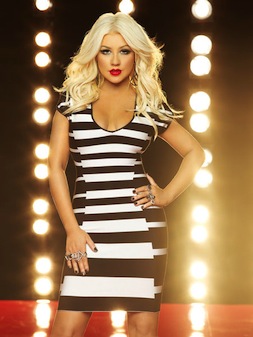 Revolution and The Voice have punched up the Peacock's 18-to-49 ratings through first four weeks of new season. NBC photos
By ED BARK
@unclebarkycom
NBC likely won't make it all the way to the finish line as the 2012-13 TV season's most-watched network among advertiser-prized 18-to-49-year-olds.
For now, though, the Peacock is entitled to crow about being No. 1 in this key demographic through the first four weeks of the season. Not only that, it's won all four of them on the strength of its usual ratings giant,
Sunday Night Football
, and with big assists from
The Voice
and
Revolution
.
CBS remains the runaway winner in total viewers. And with the Super Bowl on its plate this season, it will rack up huge 18-to-49 numbers for the Feb. 3rd game in New Orleans. Meanwhile, the NFL will leave NBC in January. And a planned replacement lineup of
Dateline, Fashion Star, The Celebrity Apprentice
and the new drama
Do No Harm
will be fortunate to do even half as well as
Sunday Night Football
.
Fox also has a diminished but still potent
American Idol
in reserve. And an elongated World Series between the Detroit Tigers and San Francisco Giants would improve the network's so far dismal fall standing in both ratings measurements.
But NBC at least is finally back in the game among viewers that most advertisers still crave above all others. Football ratings are better than ever on Sunday. And the decision to air two cycles of
The Voice
, rather than starting it in midseason, has paid major dividends on Monday nights.
Last fall, NBC went into battle on Mondays with two big losers,
The Sing-Off
and
The Playboy Club
. This time around, two-hour performance editions of
The Voice
are clubbing ABC's
Dancing with the Stars
among 18-to-49-year-olds before the new serial drama
Revolution
holds steady against ABC's still potent
Castle
.
Revolution
remains the most-watched new series of the season among 18-to-49-year-olds, although NBC could face the same problems
Heroes
had if a hiatus or reruns slow its momentum.
NBC also is scoring with Tuesday night's results editions of
The Voice
, which precede the new sitcoms
Go On
and
The New Normal
. Both of these freshman have received full-season pickups and are performing solidly with 18-to-49-year-olds.
The second-year series
Grimm
is hardly a juggernaut, but still ranks as Friday's No. 1 scripted series in the 18-to-49 measurement.
All of this adds up to NBC's best showing among 18-to-49-year-olds since the first four weeks of the 2007-08 TV season. And it's the only Big Four broadcast network to register a year-to-year improvement in this demographic while ABC, CBS and Fox so far are showing double-digit decreases.
The Peacock's resurgence, for the time being at least, helps to remove the bitter taste of numerous prime-time failures in recent seasons, none bigger than the five-nights-a-week
Jay Leno Show
in fall 2009. NBC also has tried and failed miserably with the likes of
Knight Rider, Bionic Woman, Kath & Kim, Journeyman, Lipstick Jungle, The Event, Chase, Undercovers, Outsourced
and
Outlaw
. Critically praised long-distance runners such as
Friday Night Lights
and
Chuck
were never able to deliver sizable ratings in any measurement.
It only takes a few hit shows, however, to turn a network's fortunes around. And
The Voice
, as does Fox's
Idol
, provides the added bonuses of filling several hours of prime-time on multiple nights.
Here are the four-week, season-to-date standings so far in both 18-to-49-year-olds and total viewers:
18-to-49
NBC -- 3.9 million
CBS -- 3.4 million
ABC/Fox -- 3.0 million
Total Viewers
CBS -- 11.3 million
ABC -- 8.8 million
NBC -- 8.4 million
Fox -- 6.5 million
unclebarky@verizon.net